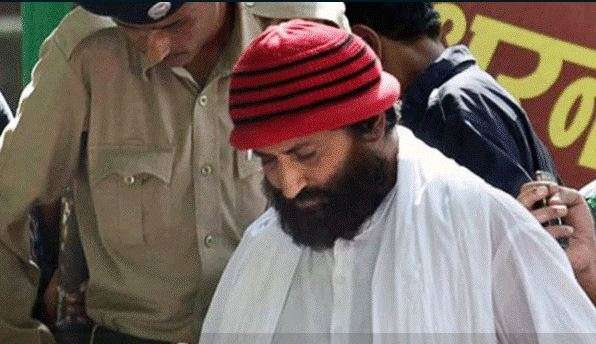 Narayan Sai, son of self-styled Godman Asaram, has been found guilty in a rape case. Surat Sessions Court has delivered verdict against him. The sentence will be pronounced on April 30.
Narayan Sai was arrested from Kurukshetra in Haryana after two sisters accused him of sexually assaulting them. The sisters had alleged that Narayan Sai sexually assaulted them inside an Ashram in Surat.
The sisters had lodged police complaint against Narayan Sai and Asaram in October that year. Younger sister had accused Narayan Sai of raping her while the older had said that she was raped by Asaram himself.
Narayan Sai had gone underground as soon as rape charges were filed against him. Police arrested him nearly two months after FIR was filed against Narayan Sai. He was clad in Sikh attire when police nabbed him.
Asaram is already serving a jail-term after being found guilty of rape.
Watch | Narayan Sai, Son of Asaram, found guilty in rape case