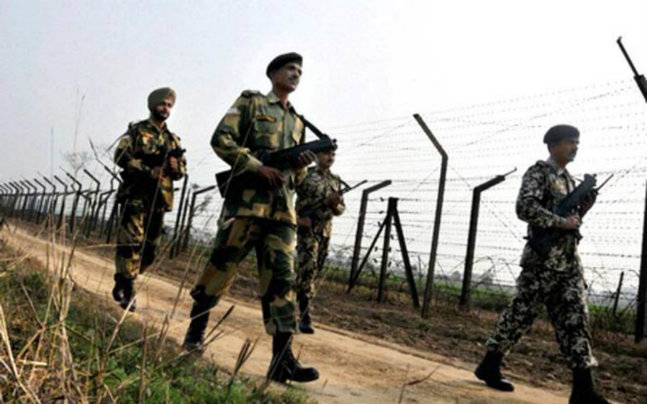 A BSF jawan, who went missing from a forward area along the Indo-Pak border in Jammu's RS Pora sector early on Tuesday, was found dead. 
According to officials, the head constable rank jawan is suspected to have been hit by a fatal sniper shot from across the border when troops were clearing the tall 'sarkanda' grass ahead of their border post.
The body of the head constable rank jawan was recovered by a Border Security Force (BSF) search party "late evening" after over six hours as troops waited for sunset, and to "sanitise the body for possible booby traps" that may have been planted by the enemy, they said. 
"A BSF party which was on domination patrolling ahead of the fence was fired upon. BSF troops immediately took position and retaliated but the enemy bullets hit a jawan. The area on Pak side has a protective bundh close to IB," the force said in a statement. 
It added that the Indian side area is undulated, marshy and has thick 'sarkanda' growth that made immediate location of the felled jawan difficult. 
"The body of the jawan was found by a search party. It is suspected that he was shot with a precise aim by the Pakistani side when they were clearing the area near the fence," a senior official said. 
(With inputs from PTI)