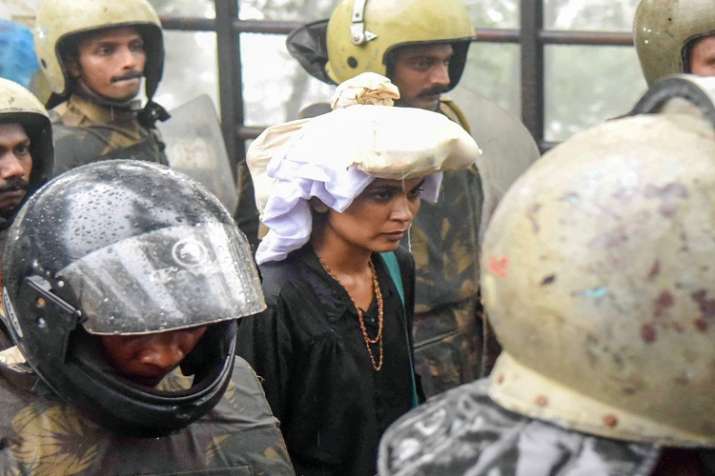 Activist Rehana Fathima who  had made an attempt to enter Sabarimala temple, has been expelled from the Muslim community. In its statement, the Kerala Muslim Jama'ath Council said that she had hurt the sentiments of lakhs of Hindu devotees.
Earlier on saturday, a group of attackers reached Rehana's house in Panambilly Nagar here while she was climbing the hills.
Rehana, a former model and activist rose to fame with the  'Kiss of Love' movement in Kochi in 2014 against alleged moral policing. She was also among the two women who had reached the hilltop, but had to return before reaching the sanctum sanctorum following massive protests by Ayyappa devotees.Rehana and Hyderabad-based journalist Kavitha were taken to the hills with heavy police protection.
A mother of two and employee of the BSNL, the activist had kicked up a row last year by posing for topless photos with watermelons in protest against a Kozhikode-based college professor's statement comparing women's breasts to watermelons.
Meanwhile, a case has been registered by police in Pathanamthitta against the activist for hurting religious sentiments.
The case was registered on the basis of a complaint filed by one Radhakrishna Menon.