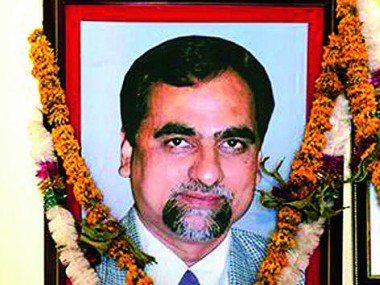 Nagpur Police on Tuesday filed a closure report in the death case of special CBI judge BH Loya, who passed away under mysterious cirumstances, stating that he died of a heart attack.
Informing that the postmortem and forensic reports have 'confirmed' the same, the city police made it clear that there was no need of any further investigation in the case. 
"We undertook a thorough investigation", Nagpur Joint Commissioner of Police, Shivaji Bodkhe, said at a press conference here.
On Sunday, Judge Loya's son Anuj claimed that his family has no complaints against anyone and have no doubts that there was no controversy relating to his father's death. 
"We faced some pressure from politicians and NGOs. We don't want to name anyone, but please excuse my family from continuously asking about my father's death," Anuj said.
"There is no controversy. No need of politicising the issue. This is a tragic event. We do not want to be victims of politicisation of the issue. Let it remain the way it is, non - controversial," he added. 
Judge Loya was hearing a case relating to the killing of gangster Sohrabuddin Sheikh in an alleged fake shootout in which BJP chief Amit Shah was named an accused (later discharged by Special CBI Court, Mumbai).