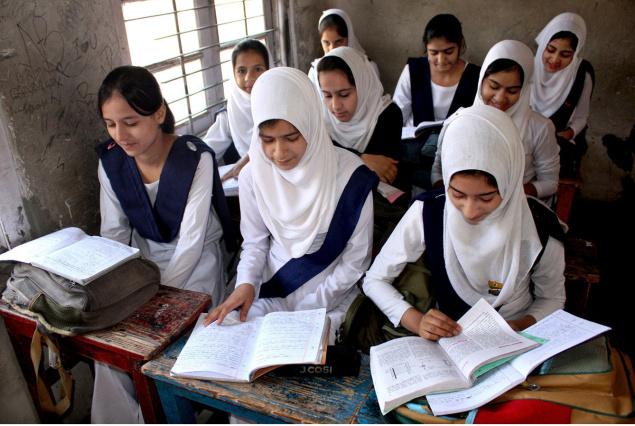 In the wake of continued strike and bandh for over four months due to the ongoing unrest in the valley, the Jammu and Kashmir government has announced mass promotion of students of Classes V-IX and XI and also ordered continuation of `No-Detention' policy for the current academic session.
"All the students from Class 5 to 9 and Class 11 from all the government schools and recognised private schools of Kashmir valley shall be elevated to the next level with immediate effect," an official of the School Education Department said.
The official said the government has waived off the Term-2 examinations for the students of all classes including 8th, 9th and 11th for all government schools and the recognised private schools of Kashmir for the current academic session.
"As a consequence the new academic calendar for the schools shall commence in the Kashmir valley forthwith," he said.
The official said the earlier government order on scrapping of "No Detention" policy for classes 5 to 9 shall now take effect from the calendar year 2017.
Schools in the Valley went on a two-week summer holiday on July 1 but could not resume functioning due to the unrest which was triggered by the killing of Hizbul Mujahideen commander Burhan Wani along with his two associates in an encounter with security forces in a village in Kokernag area of south Kashmir's Anantnag district on July 8.
The unrest has left 86 persons dead and thousands injured while hundreds of people including students were booked under Public Safety Act (PSA) for participating in the protests.
Despite opposition from various quarters including students, the government began the annual board examinations as per its schedule this week.
The examinations for the 12th and 10th classes started on November 14 and 15, respectively, and are underway and recorded above average attendance after government decided to provide 50% relaxation in syllabus .
The government has also decided to hold separate examination for class 10 and 12 in March next year if they fail to appear in already scheduled exams in November but the students had to attempt 100% of the question paper at that time.
PTI inputs