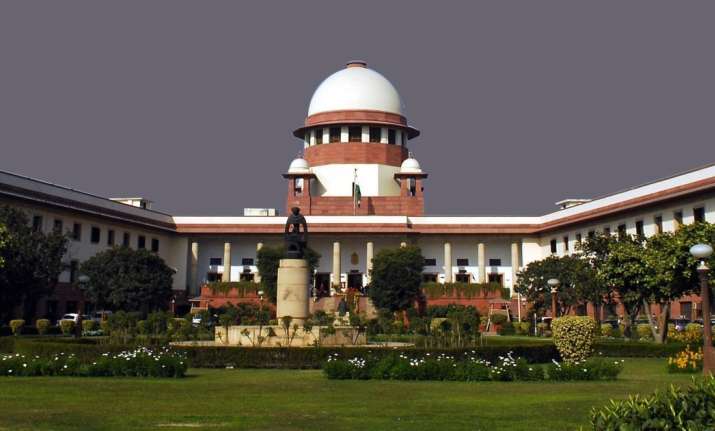 The Supreme Court on Monday deferred by two months the hearing on four petitions challenging constitutional validity of Article 35 A, which grants special rights and privileges of permanent residents of Jammu and Kashmir. 
Four petitions demanding scrapping of the provision were listed for Monday before a bench of Chief Justice Dipak Misra and Justices A M Khanwilkar and D Y Chandracud.
The main petition was filed by a Delhi-based NGO "We the Citizens" and later three petitions of West Pakistan Refugees Action Committee, Dr Charu Wali Khanna and one Kali Dass were clubbed together.
Earlier in August, the court had accepted a plea of the Jammu and Kashmir state government that the petitions be heard after Diwali.
The apex court had favoured hearing of the matter by a five-judge constitution bench in case the Article is ultra vires of the Constitution or if there is any procedural lapse. The court had said that a three-judge bench will hear the matter and refer it to a five-judge bench if necessary.
The pleas have challenged certain provisions of the Constitution which deny property right to a woman who marries a person from outside the state.
The provision, which makes such women from the state lose rights over property, also applies to her son.
Article 35A, which was added to the Constitution by a Presidential Order in 1954, accords special rights and privileges to the citizens of the Jammu and Kashmir.
It also empowers the state's legislature to frame any law without attracting a challenge on grounds of violating the Right to Equality of people from other states or any other right under the Indian Constitution.
"Section 6 of the Jammu and Kashmir Constitution restricts the basic right of women to marry a man of their choice by not giving the heirs any right to property if the woman marries a man not holding the Permanent Resident Certificate.
"Her children are denied a permanent resident certificate thereby considering them illegitimate -- not given any right to such a woman's property even if she is a permanent resident of Jammu and Kashmir," the plea said.
While Jammu and Kashmir's Non-Permanent Resident Certificate holders can vote in Lok Sabha elections, the same individual is barred to vote in local elections in the state.