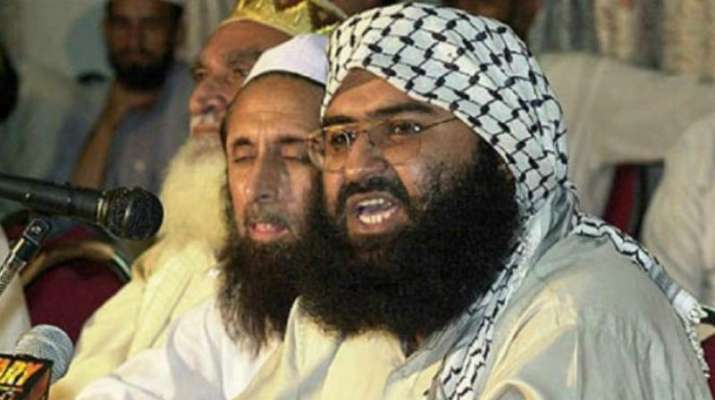 Britain, France and the United States asked the UN Security Council (SC) to impose sanctions on Masood Azhar, leader of Jaish-e-Mohammed (JeM), a Pakistan-based Islamist group that claimed a suicide attack in Kashmir's Pulwama, diplomats said, on Wednesday.
France, a permanent member of the Council with veto powers, was working on the proposal (to ban Azhar). 
"France is focussed on bringing individual listing requests of JeM terrorists to the 1267 Sanctions Committee soon," said sources.
The Pakistan-based JeM claimed the responsibility of the heinous suicide attack in Jammu and Kashmir's Pulwama district on February 14 in which 40 Central Reserve Police Force (CRPF) personnel were killed, sparking outrage in India.
Following the incident, India bombed and destroyed JeM's biggest training camp in Balakot in Pakistan's restive Khyber Pakhtunkhwa province, about 80-km from the Line of Control early Tuesday, killing a "very large number" of terrorists, trainers, senior commanders and groups of jihadis who were being trained for fidayeen action.
The facility at Balakot was headed by Yousuf Azhar, the brother-in-law of the JeM chief. The proposal was the fourth such bid at the UN in the last 10 years to list Azhar as a global terrorist. 
(With inputs from agencies)