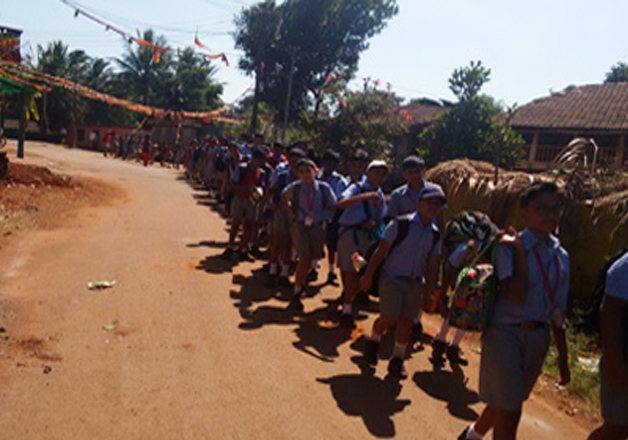 In signs of attestation that teaching does continue to be one of the noblest professions till date, an inspiring statistic from a Karnataka village reaffirms the value of education and the importance that needs to be accorded to teachers and the role they play in shaping future minds. 
Inchal village, with a population of 6,000 people, has more than 600 who have opted for teaching in different parts of Karnataka, effectively accounting for a teacher in every house of the village. The statistic gains relevance as this choice of career has turned the face of the village in terms of access to higher education.
From eight teachers and one primary school in the 1970s, Inchal village today not just boasts of a primary and high school facility but also a PU college, a degree college imparting courses in arts, commerce and science, a BAMS college and a Sanskrit school.
No wonder then that the village in Savadatti taluk of Belagavi city of Karnataka is rightly termed as the "teachers' village".
One of the biggest teacher-families in the village is of Shabbir Mirajannavar, Bailhongal taluk secretary of Karnataka State Primary Teachers' Association. While on an average, families in the village have at least five teachers in the household but Shabbir's family has given a record-breaking 13 members as teachers to the village.
"Most people in Inchal village are into teaching. Agriculture is only their second option," SL Bhajantri, Savadatti block education officer told TOI.
It all started in 1970s when there were just eight teachers and one primary school in Inchal village. Those who wanted to continue studies had to move all the way to Bailhongal town.
This lack of institutions for higher education denied the village residents many life-changing opportunities. Taking serious note of the problem, Shivanand Bharati Swamiji established an education society along with some other teachers, bringing a centre of higher learning to the village.
The Rural Teachers' Training Centre was opened in 1984 that gave free training to students in the village. It was followed by Prasad Nilayam, where students were provided free food. Soon, the seer's efforts began to yield results - the village improved its literacy rate, and most students opted for teachers' training. Gradually, the village saw a spurt in number of students entering the profession, TOI reported.