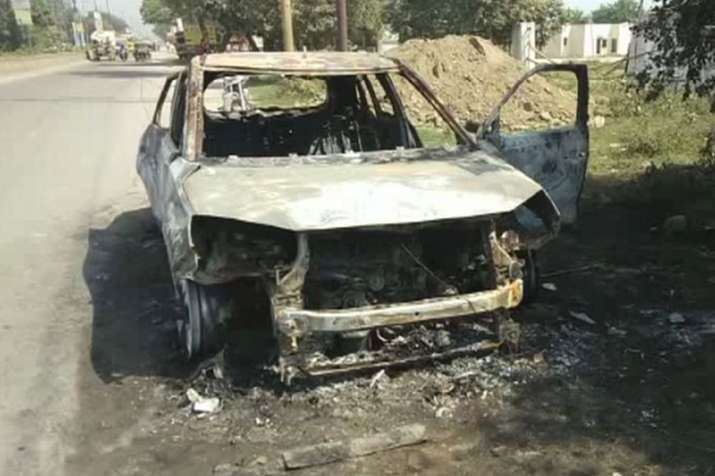 An Aam Aadmi Party (AAP) worker was murdered due to jealousy over his flourishing business of organising gay parties in the national capital Delhi and elsewhere, police said on Wednesday.
Naveen Dass (25) was found charred to death in a car in Ghaziabad on Friday.
Dass' live-in partner Tayyab alias Aadi had planned the conspiracy to kill him, said Ghaziabad Senior Superintendent of Police Vaibhav Krishna.
His motive was to take away all his money and discontinue their live-in relationship, for which Naveen was pressurising him, top cop further said.
Tayyab with the help of his brother Talib and one Samar Khan, committed the crime.
Tayyab, on October 5, called up Naveen and requested him to transfer Rs 5 lakh to his account for some urgent work. In good faith, Naveen transferred the money and also gave him Rs 2 lakh loan.
Tayyab then called him to Bhovapur area, where he was waiting for him along with his two accomplices. All four had drinks there.
Around 2.00 a.m, after Tayyab, Talib and Samar Khan realised Naveen is fully drunk, they asked him to go. As he sat in the driving seat, one of them took out the ignition key and locked the car from outside. They poured petrol on the vehicle and set it afire, in which the AAP leader was charred to death.
The police later recovered Naveen's belongings including his iPhone, passport, voter ID, Aadhaar and his purse, from the assailants.
The mystery of his death deepened when the car key was not found inside the car, which finally led to the cracking of case.
(With IANS inputs)