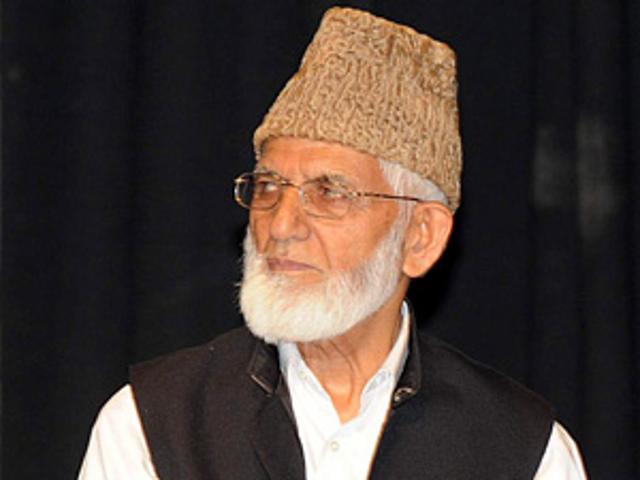 Both government and private schools across Kashmir valley have remained closed for the last 111 days, as the separatist Hurriyat Conference refused to exempt them from its protest calendar.
While the closure of schools for more than three months since the killing of Hizbul militant Burhan Wani on July 8 has adversely affected the future of the Kashmiri youth, there is an interesting exception that the Hurriyat Conference has allowed. 
According to a report in The Indian Express, 573 students of Delhi Public School in Srinagar appeared for their internal exams this month, from October 1-5,  at an indoor stadium inside a high-security zone in the city with assistance from the Jammu and Kashmir government and the Hurriyat Conference had no objection to it.

 

And the reason behind Hurriyat's specific leniency was that among those who attended the exams for classes 9 and 10 in the Civil Lines area was the grand daughter of separatist leader and Hurriyat chairman Syed Ali Shah Geelani.
The daughter of Geelani's eldest son Dr Nayeem Zafar Geelani  is a class 10 student of the Srinagar based Delhi Public School. 
Dr Geelani, a practising medical practitioner, however, defended the Hurriyat and said that it is not against education of students. 
"Who says we are against students appearing in examinations or attending schools? We have never been against the holding of examinations or the education of students,'' Nayeem told The Indian Express.
"Once the school decided to hold the internal exams, it was mandatory for my daughter, like other students, to appear as they carried a weightage of 70 per cent marks. If my daughter had skipped the exams, she wouldn't have been able to sit for the final exams scheduled for next March,'' he added. 
Clearly, Dr Nayeem, like any other doting father, is concerned about the future of his daughter but what about those hapless students who are not able to attend schools because of Hurriyat's 'bandh calendar'.