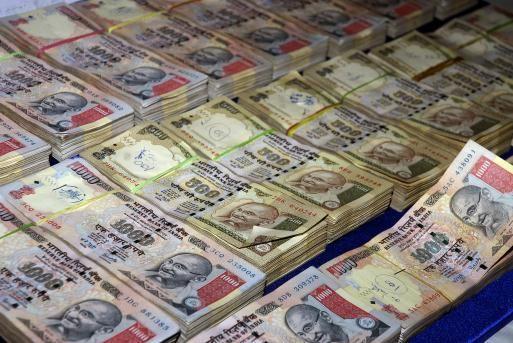 The Directorate of Revenue Intelligence (DRI) have unearthed a massive Rs 2,000 crore scam allegedly involving four nationalised banks and one private bank. 
According to the DRI, the scam involved stealing of private documents of people which was then used to transfer large amounts of money out of India. 
According to a Times of India report, the DRI officials said that four nationalised banks and one private bank were involved in the scam, worth more than Rs 2,000 crore. The fraud was carried out between October 2015 and March 2016 from the banks' south Mumbai branches. 
The report further stated that people, whose identities were stolen, were completely unaware about the fraud. 
For instance, an account was opened in the name of an Ulhasnagar cinema hall worker and Rs 400 crore were transferred from that account to a company based outside India.  
"A bogus company was set up from an office at Masjid Bunder. The office was vacated once the transactions were carried out. It's a clear case of black money being sent to safe havens," a DRI official investigating the case was quoted as saying. 
While DRI has refused to reveal the names of the banks involved in the scam, an official said that their branches are at the Opera House, Fort, Masjid Bunder and Nagpada. 
"A single company is involved in the fraud. Its address was shown at Masjid Bunder, and the accused used 12 import-export codes to claim that money was used to import goods from several South-East Asian countries," said the DRI official.
The initial probe in the case revealed that while Rs 2,232 crore were sent to buy mostly electronic goods, the actual import was merely worth Rs 25 crore. 
"It is obvious that the bank officials are hand-in-glove with the scamsters. A basic review would have revealed the scam, but the bank officials didn't even bother to cross-check the money transfers, nor was any transaction reported to the Financial Intelligence Unit (FIU)," said the official. 
DRI also stated that most of the people, whose identities were stolen, earned less than Rs 10,000 a month. It has also been found that in several cases in which gold and diamonds are smuggled into the country and payments are made through hawala transactions to the sellers in the Gulf and South-East Asia.