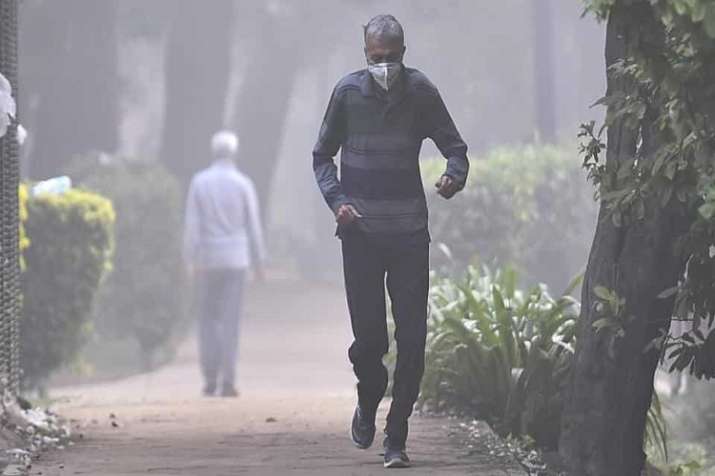 As the air quality level in Delhi has begun to show a trend towards very poor category, an emergency plan to combat air pollution has been brought into force on Monday. According to the authorities, the plan will include measures like mechanised sweeping of roads and deployment of traffic police to ensure smooth passage of traffic at vulnerable areas in Delhi-NCR region.
Use of gensets have been banned under the Graded Response Action Plan. It however, will not be banned in NCR because of power supply situation in the area, said Anumita Roychowdhury, a member of the Supreme Court-mandated Environment Pollution (Prevention and Control) Authority.
Stringent actions based on the air quality of the national capital have been implemented under the emergency plan.
The air quality of Delhi currently lies in the poor category, which has pushed for measures like mechanised sweeping of roads, ban on garbage burning, pollution control measures at brick kilns and deployment of police to ensure smooth passage of traffic at vulnerable areas.
Measures like enhancing parking fees 3-4 times and increasing frequency of metro and buses would be implemented in case the air quality further deteriorates to very poor category, an official with the Central Pollution Control Board said.
If the air quality falls in the severe category, additional measures would be implemented like increasing frequency of sprinkling of water on roads and identifying road stretches with high dust generation.
If the air quality falls to severe plus emergency category, then measures like stopping entry of trucks into Delhi (except essential commodities), stopping construction activities and appointment of task force to take decision on any additional steps, including shutting of schools, are implemented.
In addition to the measures, monitoring of proper implementation of norms will be done as the CPCB has also deployed 41 teams across the Delhi NCR.
96 inspections were conducted by the teams across Delhi NCR and the inspections would intensify in the coming days till October 11, said a senior CPCB official.
Delhi #AirPollution: Emergency plan rolled out; proper implementation of norms to be monitored pic.twitter.com/keh66Fzmrn

— India TV (@indiatvnews) October 15, 2018