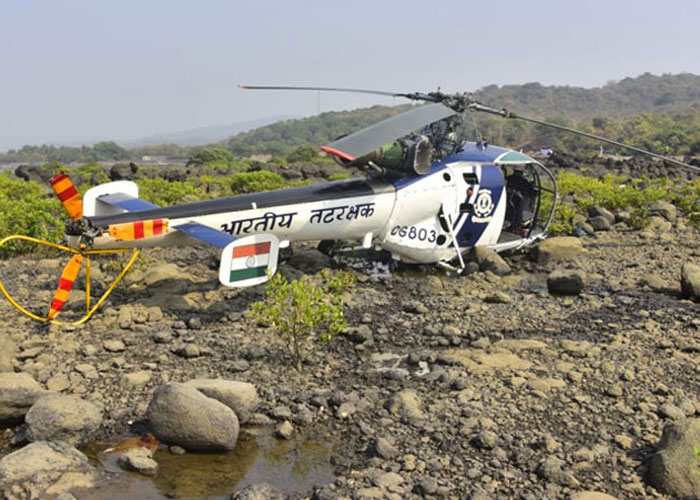 Assistant Commandant Capt. Penny Chaudhary, the co-pilot of the Coast Guard Chetak helicopter, which made a crash landing near Murud in Raigad district, passed away on Wednesday after battling for life for 17 days. 
Chaudhary was admitted to naval hospital INHS Asvini after suffering a head injury post hard landing of a coast guard chopper.
She died last night," Coast Guard PRO (west) Commandant Avinandan Mitra said. 
Capt. Chaudhary had suffered internal bleeding after the rotor of the helicopter struck her head. 
The helicopter was on a routine sortie with four passengers -- Deputy Commandant Balwinder Singh, Assistant Commandant Chaudhary, and two divers Sandeep and Baljeet --when it crash landed. 
Capt. Chaudhary was the first to disembark from the crashed helicopter, but was hit on her helmet by the rotor blade, which was moving slowly. 
When the helicopter engine shut mid-air, the pilot and the co-pilot used the rotor's movement to glide the chopper towards the shore to prevent it from falling in the sea. 
They tried to land the helicopter on a sandy part of the beach, but could not, and it landed on a rocky patch on Nadagram beach.