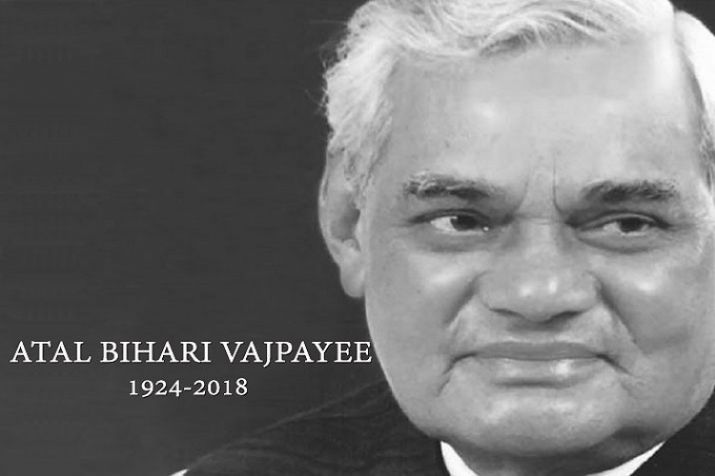 The Uttar Pradesh government on Friday said that former Prime Minister Atal Bihari Vajpayee's ashes will be immersed in rivers across all districts of the state. A list of 75 districts was put out by the state government, while small and big rivers were picked for the immersion of Vajpayee's ashes, who was cremated on Friday in New Delhi.
The development was made as Uttar Pradesh was Vajpayee's `karmabhoomi' - the land of action, said Chief Minister Yogi Adityanath, adding that its people will get an opportunity to be part of his final journey.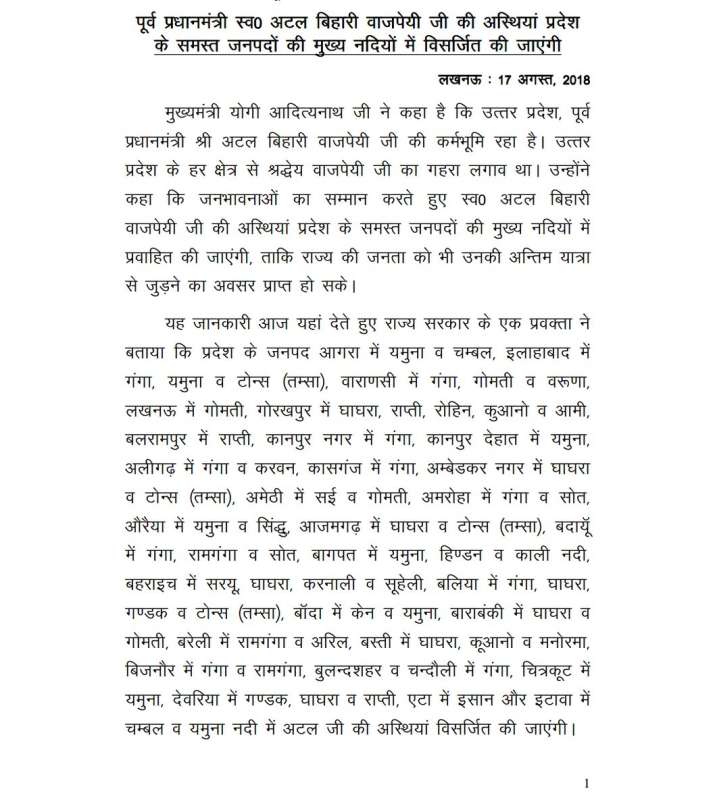 The former prime minister was elected from the Lucknow constituency in 1991, 1996, 1998, 1999 and 2004 and had represented the state's capital in the Lok Sabha for five consecutive terms.
A condolence meet will be organised by the city unit of the Bharatiya Janata Party (BJP) on August 21, when Union Home Minister Rajnath Singh, the current MP from Lucknow along with other leaders will pay homage to Vajpayee.
While on his visit to Lucknow on August 5, Home Minister Rajnath Singh had hailed Vajpayee for setting in flow a 'Vikaas ki Ganga' - a river of development - in Lucknow.
Prime Minister Narendra Modi had also paid tributes to former PM Atal Bihari Vajpayee last month, while addressing a symposium in the city on 'Transforming Urban Landscape'.
"There is a very close relationship between our mission (Atal Mission for Rejuvenation and Urban Transformation-AMRUT) and Lucknow city. Lucknow has been the 'karmabhoomi' of 'mahapurush' Atal Bihari Vajpayee," he had said.