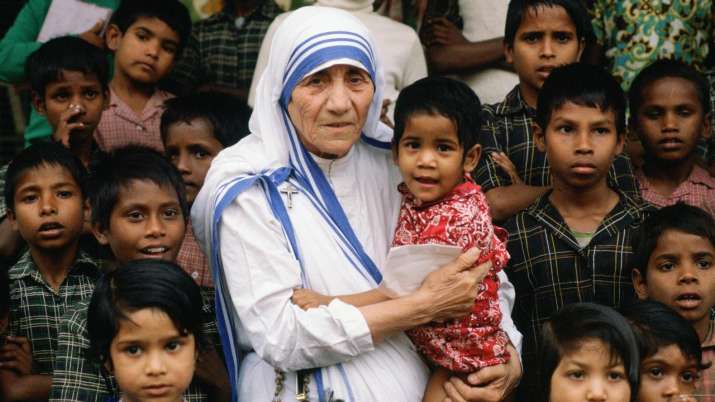 Long before she was canonised, people around Mother Teresa knew that she had a divine touch. Her eyes brimming with spirituality convinced everyone that she is a saint. Born on August 26, 1910, in a devout Catholic family as Agnes Gonxha Bojaxhiu, in Skopje, Macedonia, Mother Teresa earned her name in Loreto Convent, Dublin, Ireland. She left her home at the age of 18 years to devote herself to helping destitute. The lady who never fell short of love and compassion spearheaded humanity across the world especially in India where she spent her life till her last breath. She was empathetic towards people suffering from Leprosy as they were subjected to extreme humiliation from society and their families. The epitome of selflessness received Nobel Peace Prize in 1979 for her work in Missionaries of Charity and Bharat Ratna in 1980. In 2002, Vatican declared it as a miracle when a woman was cured of a stomach tumour with the blessings of Mother. Later in 2015, Pope Francis confirmed her second miracle in which a Brazilian was healed of multiple brain tumours in 2008, hence, in 2016 she was beatified. Remembering Mother Teresa on her birth anniversary, we have compiled few of her inspirational quotes that tell love is the only guiding light of our lives
Let us always meet each other with a smile, for the smile is the beginning of love.
Kind words can be short and easy to speak, but their echoes are truly endless.
Do ordinary things with extraordinary love.
Love begins at home, and it is not how much we do, but how much love we put in the action that we do.
Spread love everywhere you go. Let no one ever come to you without leaving happier.
God doesn't require us to succeed, he only requires that you try.
We have been created for greater things, to love and be loved.
We fear the future because we are wasting the today.
Mother Teresa found solace at the service of others. The humanitarian's biography which was published in 1992 was penned down by Navin Chawla. Her faith continues to inspire millions and her beliefs still prevail in the form of Missionary of Charity.