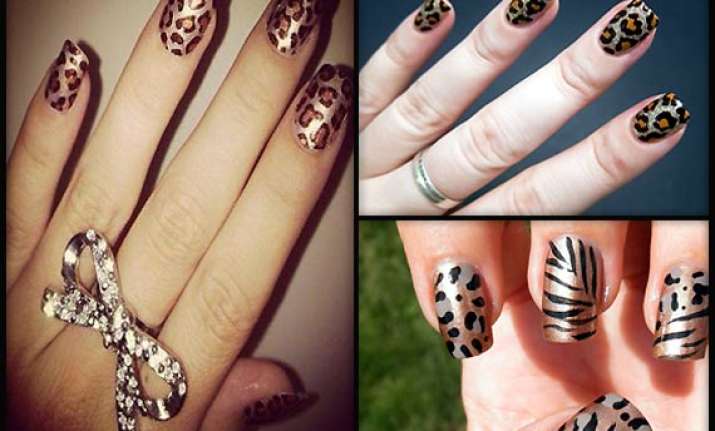 New Delhi: The winter chill has finally gone, giving fashionistas a chance to flaunt manicured nails in full glory. How about trying the popular leopard print on your claws?
Navyata Malkani from Fashion on my Own (FOMO) suggests tips for achieving the trendy look.
To get this wild and funky look, you will require a base coat nail paint, white nail paint, four to five bright coloured nail paints and a transparent nail polish.