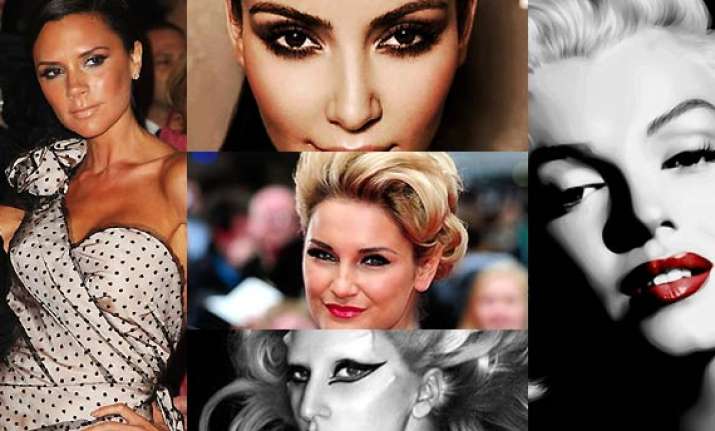 Marilyn Monroe's pouty red lips, Victoria Beckham's fake tan look, Kim Kardashian's smokey eyes,  Lady Gaga's heavy eye-liner look, and Sam Faiers's fake lashes, Hollywood has given the world it's top five iconic looks.
Actress Marilyn Monroe's bold red lips have been voted the most iconic beauty trend of all time, with the sultry smoky eye following closely behind.
The study was conducted by Superdrug, a beauty and health retailer on its 50th anniversary and 2,000 women participated in the poll.
Take a look...