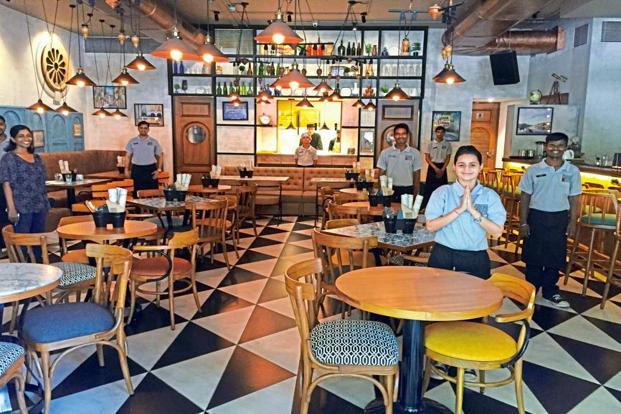 Catering industry has flourished big time in the recent times. You can see every single street in the town flocked with some opulent or the low-key restaurants. Food, ambience and some soothing music; this is something that every single hangout joint shares this common aspect with each other. 
Madeira & Mime- A café that preaches 'social inclusion'
But amidst the crowd, there are some stand-outs who are trying to send a social message with their ideas. One among them is a Mumbai-based restaurant, Madeira & Mime. This plush eatery in Mumbai is redefining the art of hospitality with its distinct feature. You will be surprised to know that this opulent restaurant in the suburbs of Mumbai has a staff that consists of 27 members who are hearing and speech impaired.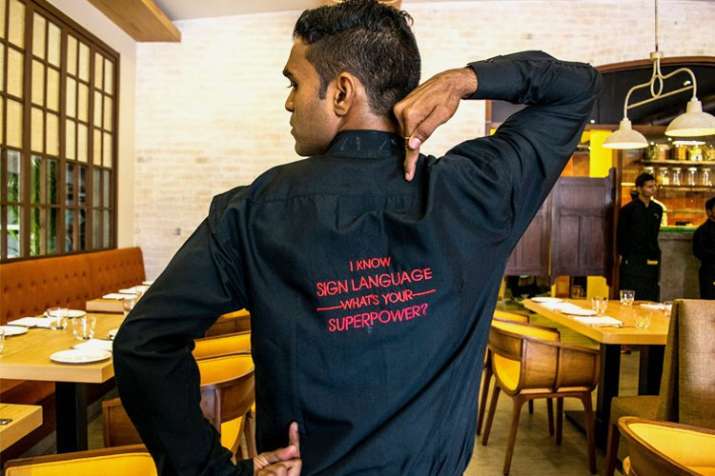 So, what's your superpower
The owners of the café have tried to take 'social inclusion' to a whole new level by bringing the best out these differently abled people. Let us tell you, all these 27 staff members use the sign language to communicate with each other. 
And to facilitate this, they have renovated their menu card with illustrated instructions to order food. Have a look at the creativity of their menu card.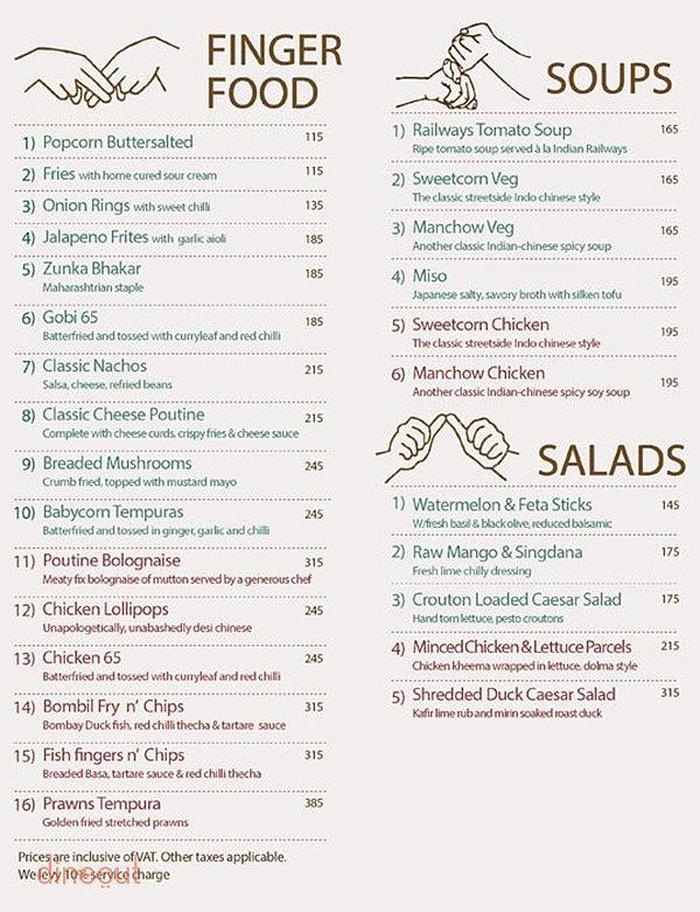 menu card
Customers use the hand gestures or sign language to order their food. Talking about food, they've experimented with the cuisines, instead of sticking to the conventions. Bringing some twists to some popular recipes is their USP.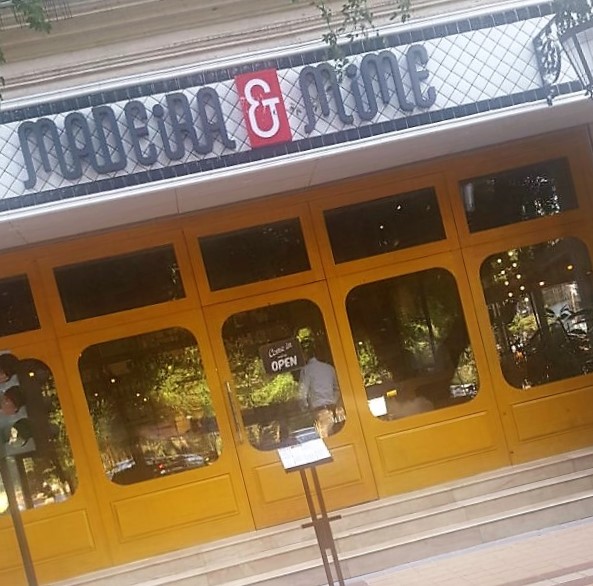 Madeira and Mime
A Soul-Touching Concept 
The message is clear. They have made a point and proved it aptly with their actions, that, even a person with disabilities can be encouraged to do wonders in the world. All they need from us is, some moral support. This innovative eatery has not only provided the employment to the speech and hearing impaired, they've done the noble job to bring the lost confidence back in them. 
By venturing into this bold new initiative, Madeira & Mime is trying to preach social inclusion among the masses, and that too, without saying anything. 
Honourable deeds always pay well. Thus, all the customers are glad to spend their quality time at a place with such an ambience. The feel-good factor is worth spending the evening for!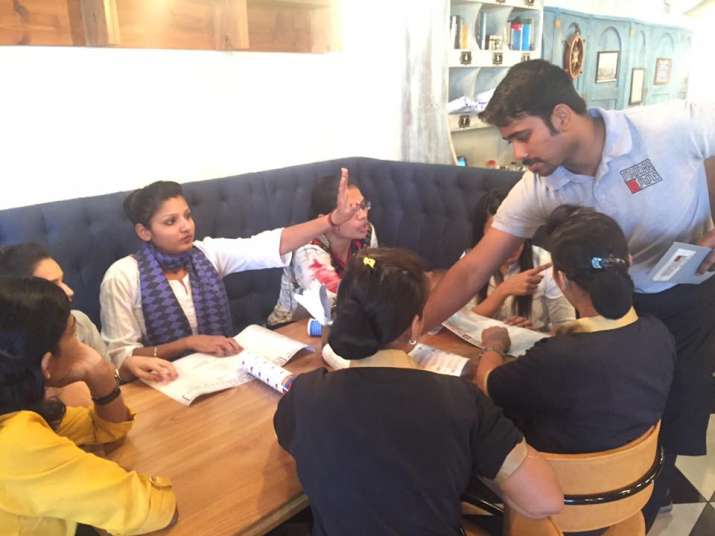 Silence is good
The owners of Madeira & Mime, which is a brand-new cousin of Mirchi & Mime are planning to their project a step ahead. They're looking forward to open 21 new branches with the same honourable concept. 
Let us remind you, more than 5 million people in India have hearing disabilities. With more such initiatives, we can make them a 'proud' part of society. Our heart goes out to more such socially responsible ventures.