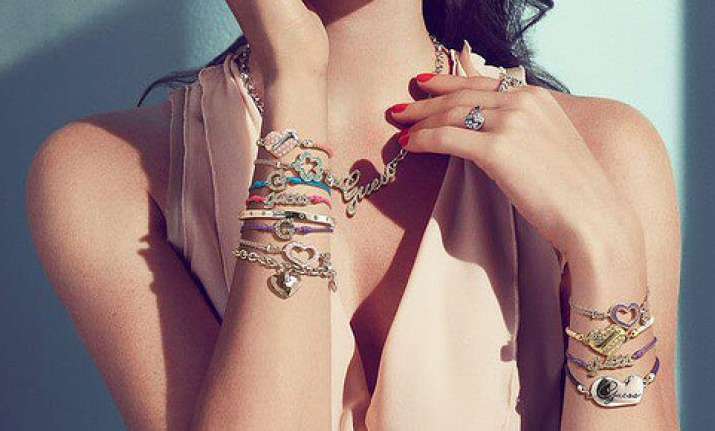 Jewellery trends are fast changing and if you don't pay enough attention your dream of always making a striking appearance may never get fulfilled. Jewellery is much more than an accessory these days, it is seen as an expression of your status, confidence and individualism.
Here are 5 tips about trends in jewellery:
1. Ideological shift: Occasion based buying is a bygone trend. Women buy when they want to and from where they like to. With a larger disposable income and changing consumer patterns, women today turn to independent purchases as a means of self-expression. Jewellery brands on the other hand, also invest considerable resources to constantly bring alive wearable designs.
2.  Customisation: Today's woman is clear about her preferences. She wants to wear jewellery that she identifies with and make a personal statement. Customers now have a greater say in what designs work best for them and the price that they are willing to pay. More and more consumers today look out for the availability of customisation options and take pride in wearing a one-of-a-kind piece.
3.  Easy exchange and return: Giving a modern twist to the practice of family jewellers visiting houses to showcase their valued pieces, brands have introduced 'Home Try-on' service. You can have just as many pieces to view and try as you choose without any obligation to buy. What's more? If you change your mind after having bought one, there is even a 30-day return policy for the fast track generation.
4. The design evolution: From the heavy jadau and kundans, the modern bride has shifted to minimalistic designs and lightweight jewellery which gives a heavier and fuller look. Jewellery that doubles up for various occasions is also a fast growing trend among brides now. Cocktail rings, for example, can be worn with traditional attire for the complete ethnic look and can also transform an evening gown with a touch of bling.
5. Colour matter: A rapidly emerging trend is the growing preference for colours in jewellery. Bridal jewellery, which was restricted to yellow gold and the occasional use of diamonds, is now dominated by designs that have gemstones in brilliant hues. Colours give vibrancy to jewellery and allow more mix and match options that gel well with the demands of the contemporary woman. A recent trend also suggests the growing popularity of white gold and rose gold.
(With IANS Inputs)