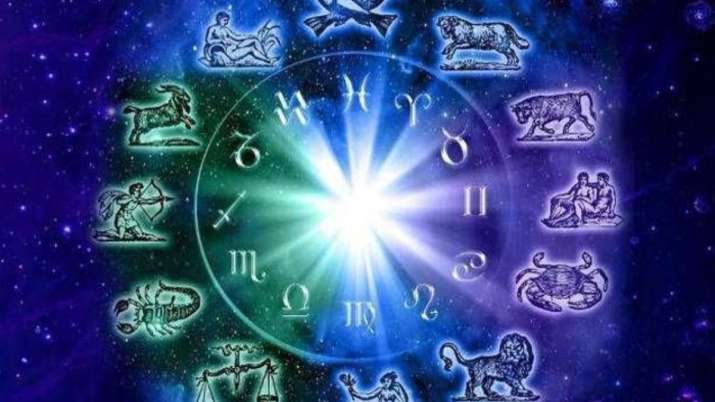 Horoscope, Astrology July 20, 2019 (Bhavishyavani): Saturday marks the holy occasion of Sankashti Ganesh Chaturthi. In order to know which muhurat is good for you on this special day, Acharya Indu Prakash is here. Some days can really have a toll on you and stress you a lot. You can be gloomy and sad for no reason. In that case, well, it's not your fault but it's your planetary positions that make you feel in that particular way. To help you, we are here with a few astrology tips. So if you are worried about your day, then relax as Acharya Indu Prakash is here to tell you how to deal with hostile planets. He will not only tell you horoscope for the day but will also give tips to solve your problems. Know what to do and what not in order to make your day fruitful. You will get to know your lucky colour and lucky number as well. Also, know today's muhurat to begin good work. In the video below, Acharya Indu Prakash will share some useful tips about life, success, and happiness. So, if you want to make the best decisions in your professional, personal and social life, then without further ado, check out what July 20 holds for you.
Aries
Today is a good day for Aries. You will meet new people today and a special person will benefit you in many ways. Your work will be appreciated, and all your problems will be solved today. Your health will be good and you will find new opportunities in your professional space. 
Taurus
Your day will be filled with happiness today and you might travel for your business work. Students who are looking forward to study abroad will get opportunities today. You will get help from your teachers for your studies. Your day will be full of happiness and spirituality.
Gemini
Today is a good day for you. You will attend an event today where you will meet a childhood friend. You beloved will be impressed with your loyalty. Get ready for some new experiences. Students of Gemini will be diverted from their studies. Parents' advise will be beneficial for you.
Cancer
You might plan to go out with your family members. Try not to share your personal things with a stranger. Work today can get troublesome which will result in tension. Spend time with your kids as it will refresh your relationship with them. Those who don't have kids should donate clothes to the needy.
Leo
Take careful steps when it comes to finance. You will try to plan new things at work and will also polish your skills. You will learn new things from others today. You will get everything you desire after you donate gifts in an orphanage.
Virgo
You will discuss serious and important things with your friends. You will remember a pleasant childhood memory while working in your office. You will feel confident about your work today. You will get money from somewhere and you boss will remain happy with you today.
Libra
You will be forced to take a big decision today for something. You will work hard in your projects, but a third person will act as a hurdle in your work. Businessmen will have to go out of the city for a deal. Remember to eat proper food or your health will suffer.
Scorpio
You day will be good today. You will get good news by evening. Relatives can come and visit you. Your health will remain good today. Your beloved will remain happy today. Students will get positive results of Scorpio rashi. You will be able to help other people today and it will make you feel good.
Sagittarius
Your friend will come to your help today in something that was troubling you for long. He will also bring good news. You will be able to fulfill new responsibilities today. Your colleagues will help you in everything today. New ideas will help you polish your work today.
Capricorn
Peace will reside in your family. You will go on a trip with your fellow students. There can be some hurdle in your road to success. Don't indulge in any physical or verbal fight today. Also, don't trust any stranger. Tae blessings from any girl, this will bring you good luck.
Aquarius
Your day will be favorable today. You will eb able to complete your work with ease with the help of your skills. It is a good day for mutual understanding. Your health will eb good today. Meeting new people will benefit you in your career. You will go on a pilgrimage with your family.
Pisces
You will get support of your partner. You will be able to do some good work at home. You will seek advise of your parents for an important thing. There advise will benefit you. If you are doing business in partnership, the day will be profitable.
So, go ahead and shape your day as per the predictions and cherish every moment of your life. Even if you have little faith in astrology, there's no harm in following a thing or two according to your convenience. Well, who knows it might have an impact. As per now, keep smiling and spreading love. Have a good day, folks.
For all latest news and updates, stay tuned to our Facebook page