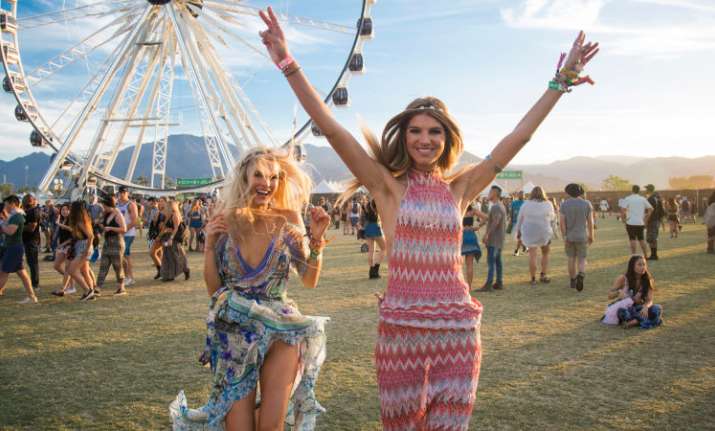 The first major music event of the year - Coachella music festival - is set to kick off from April 13. Apart from Beyonce and Cardi B, the line up this year also includes THIS WEEKEND, apart from many others. 
To ensure you don't miss your favourites on stage, Google has released a Google Assistant voice command: "Hey/OK, Google, talk to Coachella."
In a blog post shared Monday, Google explains that this command will tell you everything from Coachella's music lineup and event schedule to audio from backstage interviews and a trivia game quizzing you on your festival savvy. 
The "Hey/OK Google, talk to Coachella" command is available on the Google Home, Home Mini and Home Max speakers, as well as with Google Assistant on your phone. 
Most fans of Beyonce and Cardi B know their music, but this year's lineup of artists is full of performers that some might not know. So Google created a feature that allows music lovers to discover and search for new artists scheduled to play at this year's festival. The feature provides exclusive playlists to get up to speed with the entire 2018 lineup.
The Assistant app also will create a festival schedule. When artists are announced, users can ask the Google Assistant what time their favorite artists are playing, then add them straight to the Coachooser app. They also can get answers to festival-related questions like performance times and travel information.  
Google also created a Coachella YouTube channel that will air from April 13 through April 15, where fans can view some of the live-streamed performances that include Beyoncé, The Weeknd, ODESZA, Post Malone, The War on Drugs, Kygo, Chromeo, Alan Walker, BØRNS, alt-J and more. Some of the performances will use virtual reality — VR180 — in Google's Cardboard and Daydream platforms.  
Coachella takes place over two three-day weekends in the summer. This year, Weekend One runs THIS WEEKEND - from April 13-15, and Weekend Two from April 20-22. It's the same line-up for both weekends, so you won't miss out whichever one you pick.
Coachella, which has been running since 1999, is now one of the US' most successful music festivals. It attracts a quarter of a million people across the two weekends - to the Empire Polo Club site in Indio Valley, near Palm Springs.
The Weeknd (Friday), Beyonce (Saturday) and Eminem (Sunday) are all headlining Coachella in 2018.