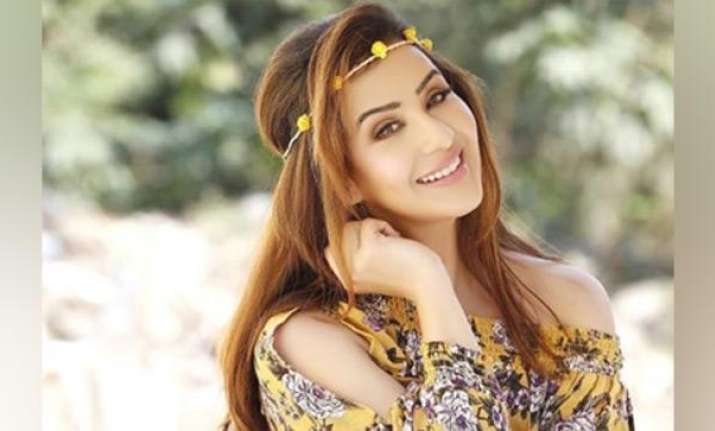 Bigg Boss is one of the platforms where contestants from all walks of life participate and they are treated as equal. Celebrities and commoners are alike, and as housemates, all have to perform the duties, task and punishment alike.In a recent episode, Sreesanth and Romil were asked to clean the dishes as a part of the punishment. Post the punishment, the former cricketer broke down remembering the time he spent in Tihar jail. Soon after, a number of fans came in support of Sreesanth and ex Bigg Boss winner Shilpa Shinde was one of them.
She posted a message on her Instagram, which read as, "..I understand #Teejay defending her husband, but she should also realise that it's a Bigg Boss house after all and one can stay inside only on one basis.. "Survival of the fittest" and to be Fit in house means to be patient enough and have a strong will-power This is not a school where parents outside school are fighting with each other, because their kids are fighting inside.'
Shilpa appreciated Sreesanth's better half Bhuvaneshwari for maintaing her cool and not reacting to silly things. Sree was given a punishment to wash dirty utensils recently. And after he finished, he had cried his heart out in the bathroom, and decided to leave the house once again. But Bigg Boss called him to the confession room and motivated him. While talking to BB, he said that this reminded him of his Tihar jail days.
However, Shilpa Shinde defending S Sreesanth over utensils didn't go well with Bigg Boss fans. Check out how fans reacted to Bhabi Ji Ghar Par Hai actress's post.
November 14, 2018
I appreciate your words nd m a big fan f urs. Bt representing India doesn't mean he cant wash utensils else he shudnt have entered #BiggBoss12 house where everyone is treated equally. In house all r same. If he didnt want dis he shdnt enter bigbiss house.

— Srishti sharma (@Srishti02632819) November 14, 2018
Meanwhile, it's Romil Vs Shivashish in tonight's Bigg Boss 12 episode.