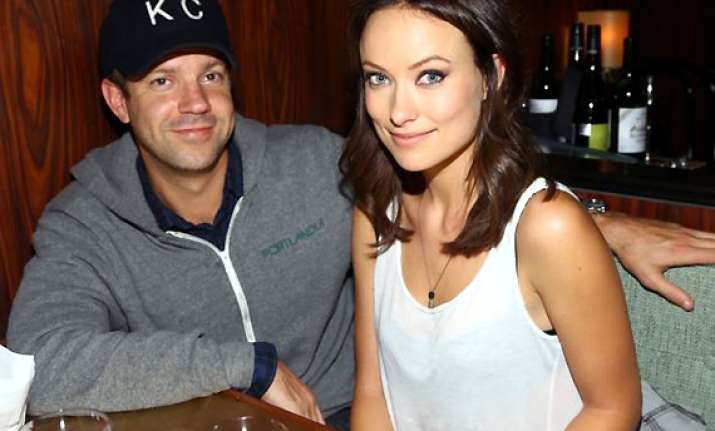 Los Angeles: Actor Jason Sudeikis landed a role in his fiance Olivia Wilde's latest film after visiting the actress on the sets.
The 37-year-old went to meet Wilde on the set of upcoming comedy "Drinking Buddies", reports femalefirst.co.uk.
"Sudeikis thought he was just coming to visit me for lunch - and he ended up playing my boss, and he's hilarious. It was very hard not to crack up during that scene. I'm very grateful he did that," Wilde told the New York Post gossip column Page Six
The film's director, Joe Swanberg, said: "Jason got roped into the movie".