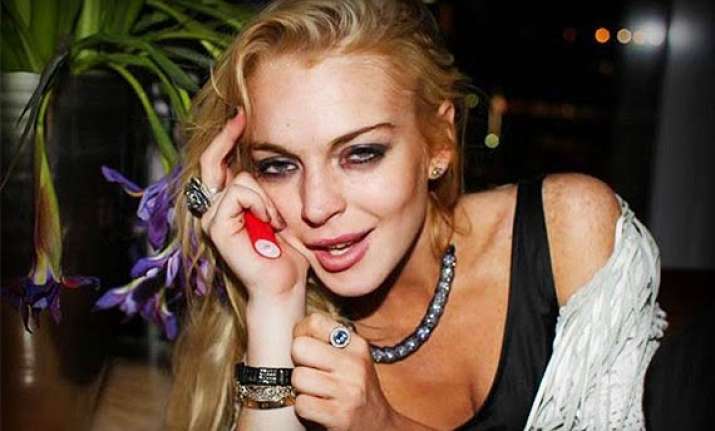 Los Angeles: Troubled actress Lindsay Lohan has been accused of drinking alcohol at the Coachella Valley Music and Arts Festival.
The 27-year-old vowed to stay sober at the event that took place at Empire Polo Club, Indio, California on April 12, reports contactmusic.com
Lohan, who recently confessed to having "one glass of wine" since leaving rehab for the sixth time last summer, has been accused of consuming vodka with a group of friends, including her sister Aliana, 20, during Kid Cudi's set.
"She looked completely out of it. She couldn't stand up straight and she was frantically chain-smoking cigarettes. In one of her hands she had a plastic cup with a clear liquid in it," a source told InTouchWeekly.com.
"The group was standing in a small cabana, booth type thing and one of the friends was making regular trips to the bar. I overheard the friend order four vodka sodas and when he carried them back to the group he handed one to Lindsay and she started drinking it. She didn't seem to care who saw and none of the group seemed concerned," added the source.