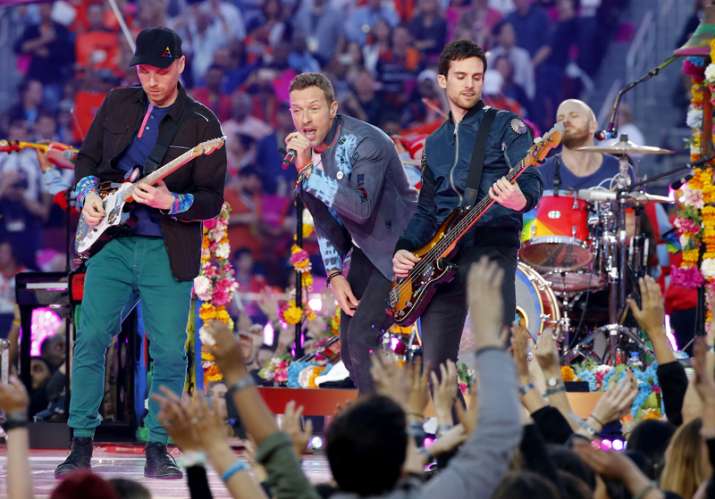 So, the British Rock band Coldplay is coming to Mumbai in November 19 and portal bookmyshow.com sold tickets for Rs 5000. Much like expected the tickets started selling out as hot cakes, only much worse. The booking started at 12 noon on Thursday and soon people who tried getting tickets saw disappointing texts on their screen. The text read that they are preceded by over 62,000 people in the queue.
The queue in itself speaks volumes about the fan following Coldplay has in India.
And in turn, it also signifies that BookMyShow should have prepared better for the traffic their site was about to witness. After the gates for booking were opened at noon, many users complained that the site crashed moments later. It took another 15 minutes for the site to be loaded (only if one was lucky). Few users complained that on going ahead with the process they saw dialogs which informed about their waiting in the queue.
This was not it. When reportedly some fans tried again to book tickets around 2 PM, all the one ranging between Rs 5,000 to 7,000 were sold out. The ones which were left were priced at Rs 10,000. A while later they too were sold out and the only tickets worth Rs 35,000 were left.
The news of BookMyShow selling tickets had come as a huge sigh of relief for these fans. Earlier a report about Coldplay tickets being priced from Rs 25,000 to 5 lakhs had sent fans in a hyper mode. 
Disheartened fans who could not get a ticket took to Twitter to express their grief. Here are few of them:
At 2pm, if u sold one kidney, and lived on till the queue ends, u get one coldplay ticket!! #Coldplaymumbai pic.twitter.com/yLPEfUeO4S

— Somsuvra Bose (@somsuvrabose) September 15, 2016
#Coldplaymumbai what @bookmyshow ? I tried till 3 hours conti and what do i get? Sorry something went wrong?! pic.twitter.com/7u8Pbv9U9L

— Kamana Gera (@kamana_gera) September 15, 2016
Wow, @bookmyshow !! You make irctc look good ! #Coldplaymumbai #GlobalCitizenIndia

— sanjeev jha (@Sanjeev_jha) September 15, 2016
Instead of attending the Coldplay concert ill take gold's gym membership, Gym for the weekend.#ColdplayIndia #ColdplayMumbai

— #BBC (@babaBC) September 9, 2016
When I was born I was 5,017,020,024th person in the world.Makes me feel better about being 49,007th person in the queue for #Coldplaymumbai

— riddhi kachhela (@riddhikachhela) September 15, 2016
Most fans after the concert was sold out. #globalcitizen #Coldplaymumbai pic.twitter.com/8x6AXoFlPJ

— Abhi (@rckonerr) September 15, 2016
@bookmyshow is behaving like my ex, disappointing when needed most !! #Coldplaymumbai #GlobalCitizenIndia

— sanjeev jha (@Sanjeev_jha) September 15, 2016
However, if you are a Coldplay fan and wish to go to any extent to see them performing live, there is still hope for you. As Coldplay's gig is a part of the Global Citizen Festival and fans can 'earn' tickets. Here is what you have to do:
Sign up the website of Global citizen. Then one has to tweet, post and sign their online petitions. For each action, the person gets points. The points make one eligible for a lucky draw which will assign tickets.
In Coldplay's words, 'Nobody said it was easy'.