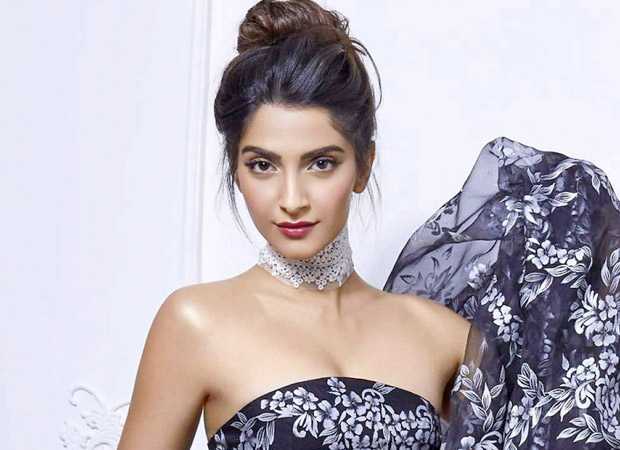 Actress Sonam Kapoor says she was honoured to sit alongside fashion mogul Elie Saab, model Afef Jnifen and Egyptian actress and singer Youssra in the Middle East version of the "Project Runway" show. Sonam on Monday night shared a still from the show in which she was seen sitting along with the judges. 
"What an honour to sit alongside fashion moguls like Elie Saab, Afef Jnifen and Youssra! Thank you for this experience MBC Project Runway. Let me know what you guys thought about the episode. 'ME Project Runway' Elie Saab, Afef Jnifen, Youssra," she captioned the image. 
The "Neerja" actress is widely appreciated for her fashion and style statements. On the acting front, Sonam is gearing up for the release of the forthcoming film "Padman". It also stars Akshay Kumar and Radhika Apte. 
Directed by R. Balki, the film is inspired by the life of Coimbatore-based Arunachalam Muruganantham, who found a way to make affordable sanitary napkins for women in his village. 
Recently, Sonam Kapoor,  the daughter of veteran actor Anil Kapoor, broke down the meaning of nepotism, and shared her take on the controversy during a chat for online streaming service Saavn's show "Take 2 with Anupama and Rajeev".
She said: "The whole industry has gotten involved in it and I've just laughed through the whole thing. Little knowledge like they say is very dangerous knowledge... So, through this whole thing, I was like should I just put out the meaning of it on Twitter and my mother was like 'Stay away from the whole thing!' I was like, 'Mom how can people not know what it means?'"
Sonam said that very few people understand the true meaning of the word. 
"I would love to explain what that means. Nepotism means that any relationship, any job or any privilege that you get due to any relationship -- it could be a relative, it could be a friend, it could be a friend's friend. Anything that is not on merit is nepotism,'' she said. 
(With IANS Inputs)
For more entertainment news and updates, follow our Facebook page