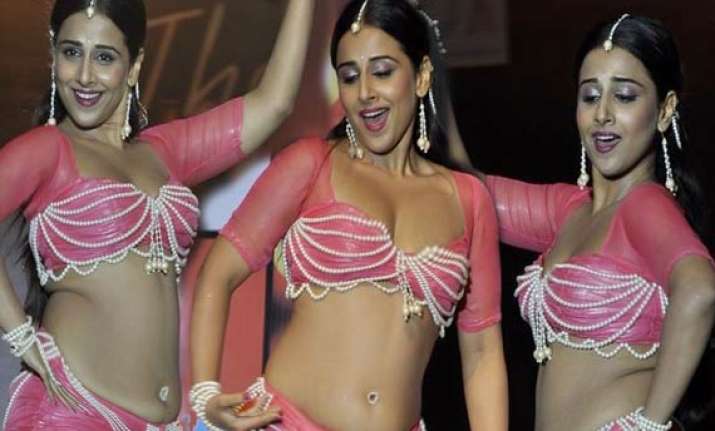 Bollywood actor Vidya Balan has broken the long-held belief in the film industry that only male-oriented films rule the box office.

The latest Vidya Balan-starrer The Dirty Picture has collected Rs 50 crore in its first week of release.

Within a week of its release,the film which rides on Vidya's shoulders has grossed nearly Rs 50 crore, taking on conventional biggies with even bigger budgets.

The last female-centric film to have done well was Priyanka Chopra's Fashion, directed by Madhur Bhandarkar in 2008.

Trade analyst Amod Mehra issays,  Milan Luthria's TDP is the biggest opening ever for a woman-oriented film in the history of Indian cinema.

The film is doing roaring business not only in the multiplexes but also in single screen cinema halls across the country.

Says Vidya Balan : "The reason for the success of such films is that they are no longer boring, grim or heavy, like they used to be in the past. "Today, films with female-centric plots and characters are more entertaining and engaging".

TDP's success stands out all the more clearly when compared with Akshay Kumar-starrer Desi Boyz.

Mehra said, despite a heavy-duty star cast, Desi Boyz collected Rs 25 crore in its first weekend and then dropped drastically, while TDP bettered that figure by Rs 6 crore and continues to maintain high collections.

TDP's collections have been unprecedented even in states like Rajasthan,UP and Bihar, and rural Maharashtra.

Vishal Anand, operations head of Fun Cinemas said,Vidya has done something a lot of male stars couldn't do, netting Rs 50 crore.