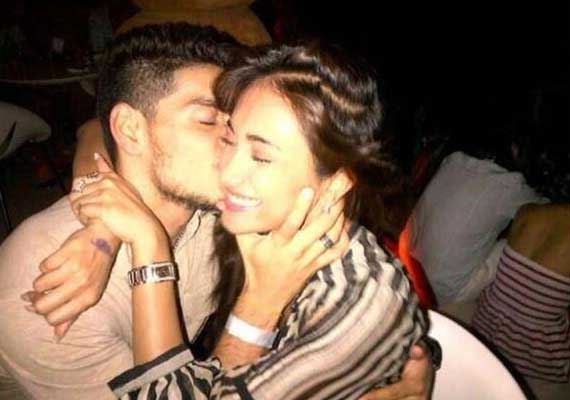 New Delhi, July 23: Jiah Khan's suicide has really shocked the entire film industry and in no doubts her ex-beau Sooraj Pancholi too. The emerging actor had a tough time after her demise but is he really hurt from inside.
Sooraj finally opens his heart out for his ex-love. The actor in an interview to a daily has expressed his feelings for Jiah.
Sooraj still loves her and misses her and he won't bother if her name is associated with him for his entire life. He also wished that Jiah should have waited for the right things to come to her in life and it was unfair to leave the world so early.
"She should have just waited for better things to have come to her in her life and it's unfair for her to have just left me and gone away. I couldn't really help her. I am still focused and the only thing that has changed is that my love for my parents and sister has increased," said Sooraj in an interview to a daily.
Pancholi said that he was e in relationship but Jiah's untruthful nature towards him led him to break up with her.
"Apart from the fact that I did not want her to break off with her mother because of me, I was also tired of her daily crying and distrusting me and told her I could not deal with it anymore and reduced my interaction with her by half in the last 20 days", said Sooraj.
Jiah aka Nafisa Khan committed suicide on June 4th in her Mumbai Apartment which brought Sooraj Pancholi, son of actor Aditya Pancholi into big trouble. Sooraj also spent numerous nights behind the bar.
But now there are speculations that the actor will be debuting in Bollywood with Subhash Ghai's 'Hero' remake.