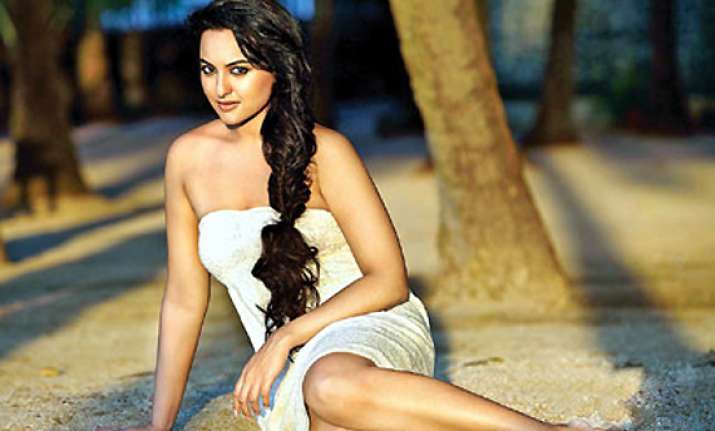 Mumbai: Actress Sonakshi Sinha, who was seen coming out of the water wearing a saree in "R...Rajkumar", says she will not wear a bikini.
Asked while other actresses are seen donning a bikini while on beach, she said: "No bikini...jitna hai usi se kaam chalao...be happy with what you get."
Directed by Prabhu Deva, "R...Rajkumar" also stars Shahid Kapoor.