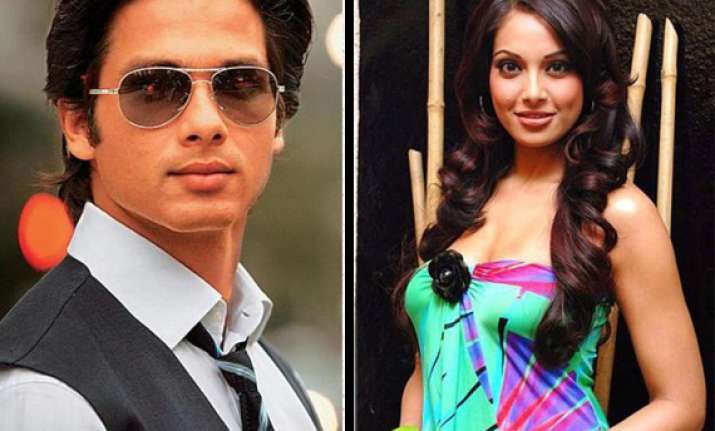 Mumbai, Oct 26: Shahid Kapoor's 10-day holiday in Greece was so planned that he could also spend time with his rumoured girlfriend Bipasha Basu, says a media report.

Shahid  left for Europe  the minute he learnt that good friend Bipasha Basu was shooting in Greece. Bips is in Greece for her next Shaadi Fast Forward with co-star R Madhavan.

Shahid tweeted a few days back saying, "Off for a 10-day break with the boyz to europe my 1st real holiday in 5 yrs I think..... The idea is to completely loooooose it!"

The plan had a hidden motive, which was to spend time with Bips.

It was recently reported that the two had called it quits because Shahid apparently started ignoring her and did not bother paying her as much attention as before.

Says the source, "Bipasha was invited to the Mausam premiere and they were seen spending a long time chatting up even after the film was over. They are definitely trying to work this out.

Unfortunately, with their schedules and temperaments, things go haywire sometimes, but it's definitely not a closed road."

So on this trip, Shahid apparently has made sure he catches up with Bips and spends quality time with her to sort out differences.

Rumours were also rife about Shahid's increasing fondness towards the Band Baaja Baaraat girl Anushka Sharma, ever since they made an appearance together at the success party of Imran Khan's Mere Brother Ki Dulhan.

On the other hand, Bips has also been spotted enjoying cosy lunches with co-star and friend Rana Daggubatti.