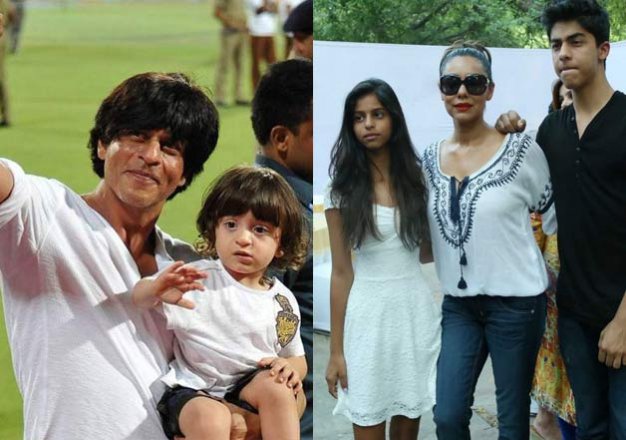 New Delhi: If there is one star kid who steals the limelight despite being only three years is AbRam, the youngest kid of superstar Shah Rukh Khan. Every time paparazzi get a glimpse of this little one, the pictures immediately go viral.
We all know how Shah Rukh is a doting father to him. A few days ago he shared yet another picture of AbRam and the internet lost its mind.
However, crazy as it may sound, AbRam's frequent outings with papa SRK doesn't go well with mom Gauri. In one of her recent interviews she pointed out how SRK takes AbRam with him everywhere and she doesn't get time with him. She said, "I have been travelling. The kids (Aryan-Suhana) are here, and they leave for London tomorrow. But AbRam is with Shah Rukh in Goa. That child is a globetrotter. He is never here. People just pick him up and run - my mum, Shah Rukh - nobody wants to leave him."
A mother of three, Gauri sounded sceptical about all the attention AbRam draws. She added, "I think he is pampered much more [than Aryan and Suhana]. He is more on sets with Shah Rukh too. My other kids didn't do that. I am now wondering, why?"
A successful interior designer, Gauri Khan also said that she doesn't like when headlines are only about Shah Rukh and her work is ignored. "When headlines are only about Shah Rukh, I get upset. There is no value then to what I do. His achievements are his, and I have no part in them. I do what I do," said Gauri.
Well, we are sure that Gauri wants to spend more time around AbRam but looks like the toddler is his daddy's darling.