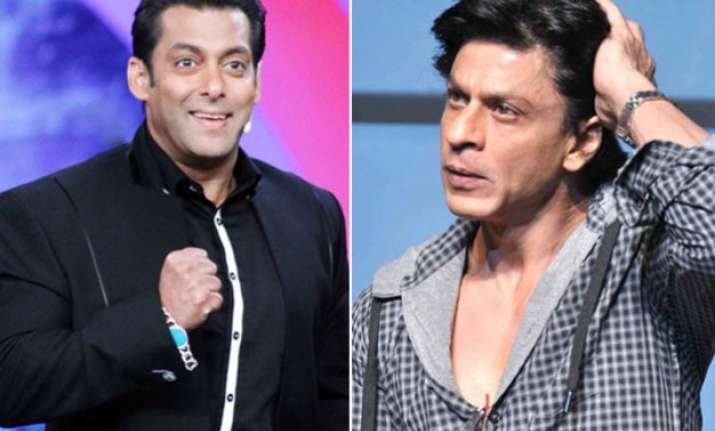 New Delhi: The Khan rivalry has predominantly existed in Bollywood since the time Shah Rukh, Salman and Aamir made it big in the business.
There is always a sense of competition among the fans when the movies of the three superstars release. Also, with trade pundits predicting which Khan will rake in more moolahs, the race gets more intense
While Aamir has developed his unique fan following, the Shah Rukh – Salman rivalry has bagged the maximum attention.
Well! Apart from the box office, there is another competition going on between the two Khans of the Bollywood. And Salman has been beating Shah Rukh Khan from the last five years.
Omaxe Media has just released its list of top 10 male and female stars ranked according to their popularity.
Superstar Salman Khan has bagged the top position in the male category followed by Akshay Kumar and Shah Rukh Khan at second and third position respectively.
On the other hand, B-town beauty Katrina Kaif has came out first among the female actress. She is followed by Deepika Padukone and Kareena Kapoor.
Interestingly, Salman has been ruling the list from the last five years and this time also it was no different.
Since the survey started in 2010, Salman is the numero uno of the game whereas second spot has been oscillating between Akshay Kumar, Aamir Khan and Shah Rukh Khan.
Well! It is certainly good news for Salman Khan fans but for Shah Rukh fans all we can say is better luck next time.