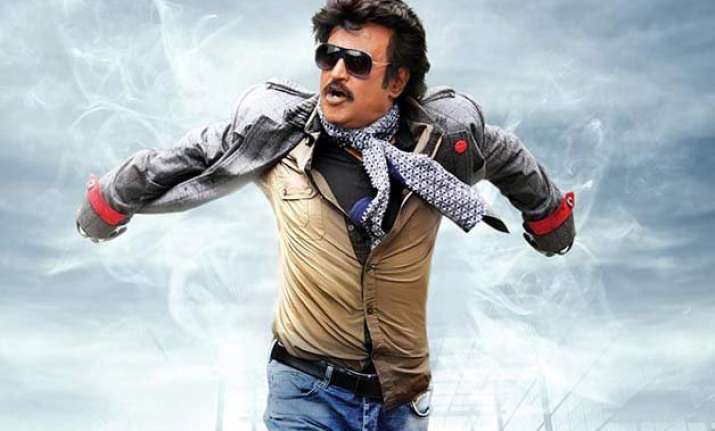 New Delhi: Film distributors and theatre owners across seven industry zones of Tamil Nadu are going on an indefinite hunger strike on January 27, a day after Republic Day, demanding producers of Rajinikanth starrer 'Lingaa' to recover their losses.
Following a demonstration on January 10, the distributors were promised to settle the issue amicably.
"It's been over ten days since our first fast and we still haven't heard from producer Rockline Venkatesh. We were assured an amicable agreement will be reached upon soon but there seems to be no sign of it. Hence we've decided to go on fast again," distributor Singaravadivelan told IANS.
Made under the budget of Rs. 90 crore, 'Lingaa' earned around Rs.100 crore in 40 days after its release. Films crossing Rs. 100 crore are declared hit but surprisingly the distributors suffered a huge loss over the film.
Theatre owners had to pay Rs. 60 lakh each and the failure cost them a lot of money. Distributors were asked to pay Rs. 8 crore each for the rights to show the film. According to the reports, some of them lost more than 60% of their money. A distributor earned only Rs. 2.85 crore, suffering a loss of Rs. 5.15 crore. Suffering a huge loss, a theatre owner has already attempted suicide, many more may follow.  
The distributors were told that 'Lingaa' would be a bigger earner than 'Enthiran'. A distributor quoted by a leading daily said, "We were cheated. 'Lingaa' is a low quality film that can not be compared to 'Enthiran' or any recent release, such as Vikram starrer 'I'."
The collections made by Lingaa in four weeks were matched by 'I' in just three days.
A leading distributor puts the reason behind Lingaa's failure on Rajinikanth. A leading distributor told news daily that Rajinikanth lost his market at least 12 years ago. Countering that, sources close to Rajinikanth said that he need not to take any responsibility as he was just an actor in the film.
Rajinkanth was paid Rs. 40 crore to act in the film.
Producer of the film, Rockline Venkatesh sold the film to Mumbai based Eros International that resold it to Vendhar Movies for distribution in Tamil Nadu.
K.S. Ravi Kumar directed 'Lingaa' was released on December 12 on Rajinikanth's birthday.