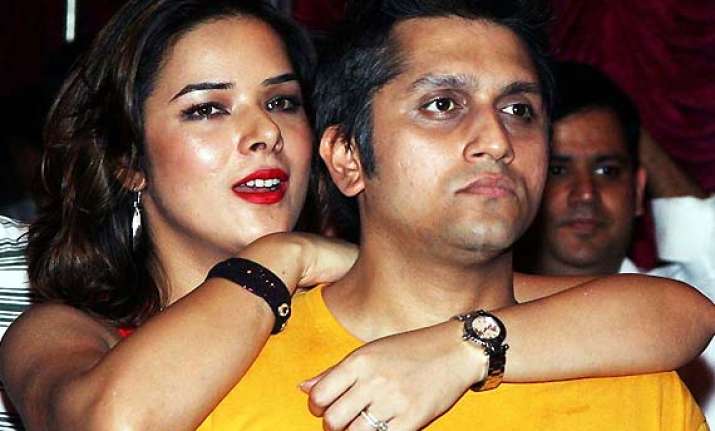 New Delhi: Mohit Suri who's already elated with enormous praise and success of his recent blockbuster 'Ek Villain' is shortly going to welcome the biggest gift of his life.
The 'Aashqiqui 2' director and his wife Udita Goswami are expecting their first baby soon. The 'Paap' actress is quite excited-and-scared at the same time as she fears that all of a sudden everything in the couple's life is turning out to be good too soon.
First Ek Villain's success, then Mohit's sister Smiley's wedding and now her pregnancy, Udita is getting too orthodox. Not comfortable talking about her pregnancy, the actress as for now has just revealed that she hassuccessfully completed her first trimester and entered the fourth month of her pregnancy.
This would be couple's first child.
With lot of things going in the Bhatt & Suri household, it seems the news comes like a cherry on cake for them.
The couple tied the knot on 31st January 2013 and since then the proud father-to-be has never seen a failure in his life (touchwood!)
With back-to-back hits Murder 2, Aashiqui 2 and Ek Villain, Mohit is set to be one of most noted directors. Wishing the couple for their bright future ahead!