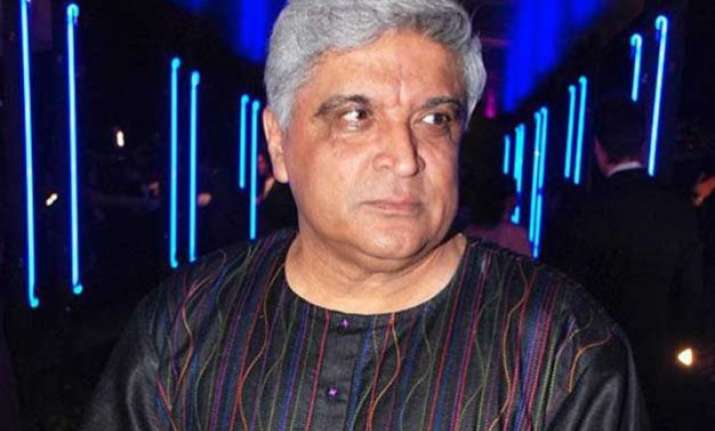 New Delhi: Societies, rather than religions possess a culture, says noted poet lyricist Javed Akthar for whom the Urdu language is essentially a secular progressive dialect without being religion specific.
"Islamic culture is a misnomer. Religions don't have a culture but societies have a culture. There is a central Asian culture, an Iranian, a Turkish culture, an Egyptian, an Indian culture... there can by synthesis of cultures like we have in India," Akthar said at a function here late last evening.
"Cultures come from different regions, not religions. So I believe there is nothing like an 'Islamic Culture,' had it been the case it then Saudi Arab would have it the most, which by the way is still looking for a culture," Akthar said.
The poet-lyricist was speaking at a recital session at the India Islamic Cultural Centre here organised by HarperCollins from the book "In Other Words", a translation of his own poetic works in English by Ali Hussain Mir.
"Urdu has no connection with any religion. I can say this with great pride that generally in literature when poems are written say in Sanskrit, English, Greek or Latin, it is for the deities it for the Gods and then transcends to other topics.
"Urdu is one exception in the world that from the very beginning is anti-religion. It was anti-fundamentalist and anti-puritan," Akhtar said.
Interacting with the audience about the future of Urdu, the Sahitya Akademi winning-scholar expressed concern over the fate of other indigenous languages too, which he said, were not merely a means for communication but also carriers of culture and tradition.
"There was a time when I used to get worried thinking about the future of Urdu. But that doesn't happen anymore. Instead now what bothers me is the future of all Indian languages. Be it Urdu, Hindi, Gujarati, Marathi, Telugu, Tamil or any other... their prevalence and existence is very important for us.
"Language is not a only a vehicle for communication, it carries a culture. Language carries tradition, a sense of continuity and identity. The moment you kill a language you make people rootless and that is what is happening with all our indigenous languages," he said.