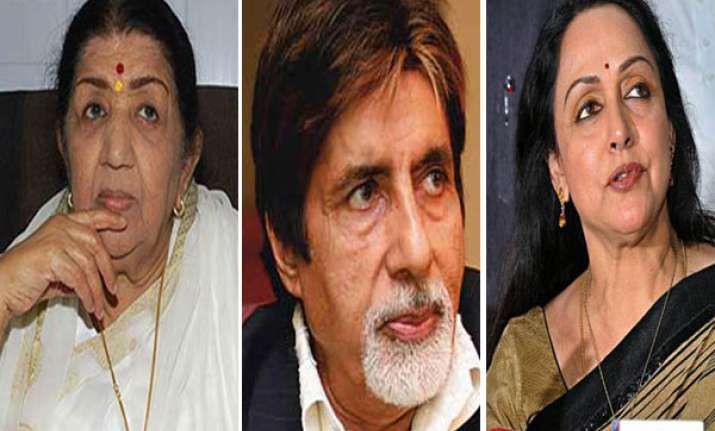 Mumbai, Nov 17 : Among a string of 'rest in peace' messages from Bollywood celebrities, following Shiv Sena chief Bal Thackeray's death here Saturday, were emotional condolences from veterans like Amitabh Bachchan and Lata Mangeshkar. They described him as a man of grit and purity.
Several other names from the Hindi film industry, including Mahesh Bhatt, Ram Gopal Varma, Madhur Bhandarkar, Kabir Bedi and Riteish Deshmukh took to Twitter to share their sentiments on the death of the politico, who breathed his last Saturday afternoon at his residence Matoshri.
Many called him the 'tiger'.
Here's what the celebrities wrote: