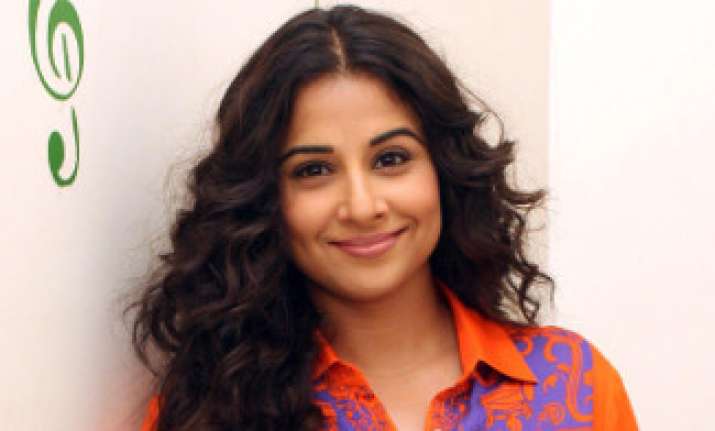 At a time when the nepotism debate has spread like wild fire with several Bollywood celebs commenting on it, actress Vidya Balan says she isn't interested in it at all. The ongoing ongoing debut on existing nepotism in the film industry is just plain "boring", according to the Begum Jaan actress. Vidya, who is returning as ambassador of the Indian Film Festival of Melbourne (IFFM), expressed her opinion and we can't agree more. This year the gala will be held between August 10-22, showcasing over 60 films
The actress, who was present in Mumbai on Tuesday at an event for creating awareness about child sexual abuse, said: "With due respect to everyone who embroidered this controversy, I am bored with this discussion on nepotism.
"I mean I am seriously bored on who is on which side of the debate these days. I turn the page of the newspaper the moment I see the word... I am not interested."
Asked about her upcoming film "Tumhari Sulu", Vidya said: "Yes, we are paying a tribute to Sridevi with the song 'Hawa Hawai'... I loved shooting the film, and now the film is in post-production and I am chilling."
Vidya came together with actor Rahul Bose to stand for an organisation Heal, which aims to eradicate child sexual abuse from society.

Talking about IIFM, Vidya Balan recently said "I am excited by the work of female directors and writers who have their work showing at the festival. Over the past few years, a new generation of Indian filmmakers has begun to shine on the global stage."
"To see women behind the camera and creating powerful pieces of art is reflective of the positive steps that the film industry in India and the subcontinent is taking," added the actress, who has shown her versatility in films like "The Dirty Picture" and "Kahaani".
(With IANS Inputs)
Read more
Saif Ali Khan's Open Letter on Nepotism: Actor was spot-on at some places, while making no sense at other
Here's how Kangana Ranaut reacted to Saif Ali Khan's open letter on nepotism
For more entertainment updates, follow our Facebook page