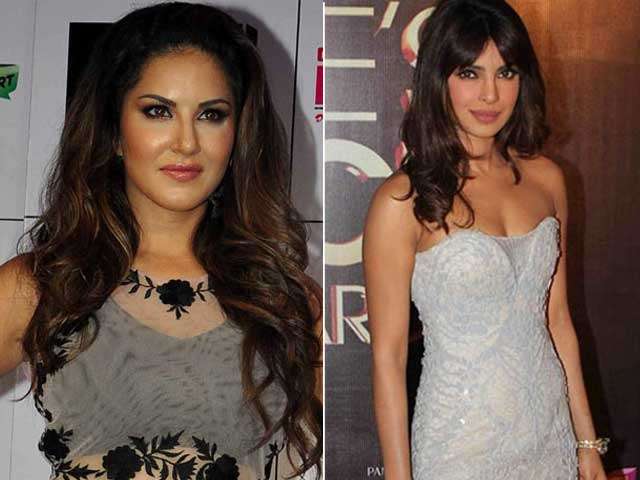 Over the past few days, our Desi girl Priyanka Chopra is in the news for all the wrong reasons. Her Hollywood debut film Baywatch has hit the Indian cinemas today and, as we wait for the public verdict, PeeCee's "legs" controversy has got everyone talking. Recently, Varun Dhawan came in support of Priyanka and said that there was no need to make social media trolling a national issue. Now, another popular face of the Bollywood industry Sunny Leone has opened up on the ongoing debate.
Sunny recently attended a press meet at the launch for a new cover for PETA. It was then that the Jism 2 actress was asked to give her opinion on the heated controversy. "I believe that we have elected a very smart man to be the Prime Minister of India. He is so smart, so intelligent, so outspoken, that if he had a problem with it (Priyanka wearing a short dress) he would tell Priyanka. But he didn't", Sunny said. 
Also Read: Priyanka Chopra 'legs' controversy: Here's what Varun Dhawan has to say
Speaking about Priyanka, Sunny Leone said that she believes that the Baywatch actress gives back to society. "I know she is good to people. So let's judge her based on her actions and not her clothes," the actress added. Well, at a time when most B-town stars are refusing to comment anything on Priyanka Chopra's short dress row, Sunny has proved once again that she is fearless and upbeat.
Recently, Sunny and husband Daniel Weber survived a plane crash in Maharashtra on Wednesday. The actress said that her private plane nearly crashed due to bad weather. However, she also informed that everyone was safe and sound.