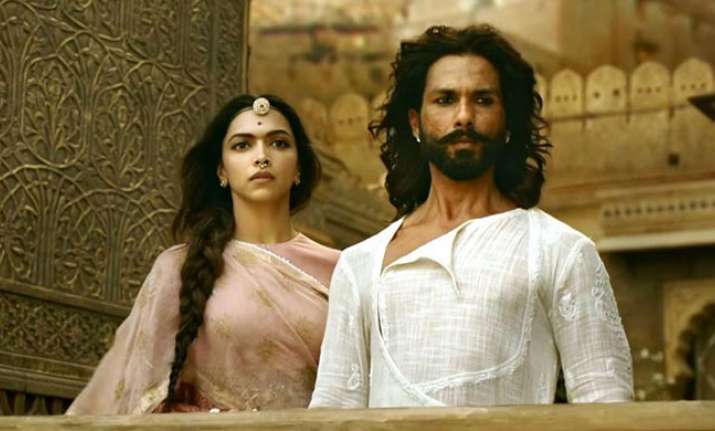 Filmmaker Sanjay Leela Bhansali's magnum opus Padmavati is all set to hit the screens on December 1 but the controversies surrounding it refuse to die. Amid hullabaloo, the Maharashtra government has assured that they will provide security to the theatres, if needed.
The film's director Sanjay Leela Bhansali has already been provided security, he said. The minister also said that a communication from Rajput community objecting to the "content" in the upcoming Sanjay Leela Bhansali movie had also been received. 
The government is doing a security assessment for actor Padukone, who plays the lead role in the film, he said. There were reports of threats to the actor from fringe groups amid the controversy over the movie's content. Organisations like the Shri Rajput Karni Sena (SRKS) have been protesting claiming the film distorts history and hurts sentiments. 
The SRKS has called for a country-wide bandh on December 1, the day the film is slated to be released. 
"We have received a communication from the Rajput community. Different members of the community from various places across the state have put forward their demands. We are ascertaining the steps to be taken. Our first priority is amiddle path, that is agreeable to both parties," Patil told PTI. 
If mediation doesn't work out, the government will provide security to theatres as per protocol and past precedents, he added. 
Asked to comment on the SRKS's reported threats, Patil said the government is assessing the security of the actor. 
"We have already provided security to Sanjay Leela Bhansali as he was found to be at risk. Now a securityassessment of Deepika Padukone is being done. If she is found to be at risk, adequate steps will be taken. However, nobody's threat can be taken at the face value until the government assesses it," he said. 
Padukone had on Tuesday hit out against those protesting the release of 'Padmavati' and reportedly said that "we've regressed as a nation".
(With PTI Inputs)