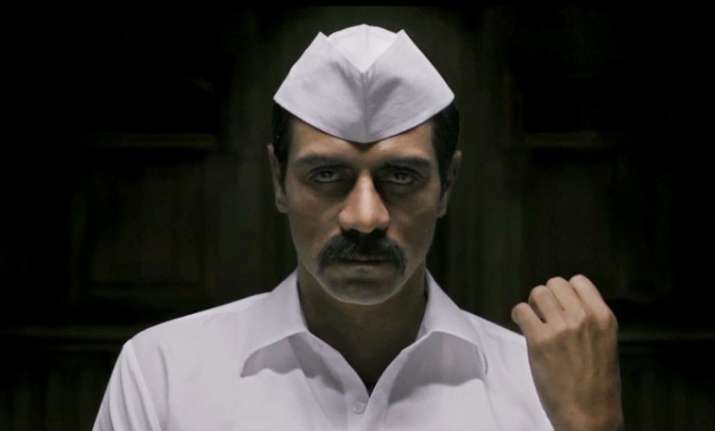 The trailer of actor Arjun Rampal starrer Daddy has released today. The move based on the real-life story of gangster-turned-politician Arun Gawli is filled many interesting elements. Arjun resembles with the politician and looks promising. The movie can prove to be a game changer in Arjun's career. This time, it seems that the actor has worked very hard to give tiff reply to those who criticised him for his acting. This is surely going to become the talk of the town.
The trailer started with people suffering crisis because of the shutdown of Mumbai's textile mills, which forced many to become the part of underworld. The video then shed light on Arun's political career.
When the first look of the film was released, people were impressed with Arjun's resemblance. Now, the trailer has become talk of the town. It is yet to be seen if the star manages to receive positive response for his film.
Directed by Ashim Ahluwalia, Daddy also stars Aishwarya Rajesh and Farhan Akhtar. The movie is slated to release on July 21.
Arjun has done many films but critics never found his performance up to the mark. This film comes as a fresh breeze for all Rampal fans as the actor is seen in different avatar. The trailer is intriguing and seems that the film can help the actor to carve his niche as an actor.  
Arjun was lately seen in Vidya Balan starrer Kahaani 2 and Rock On 2. Both the films couldn't generate heat at the box office.