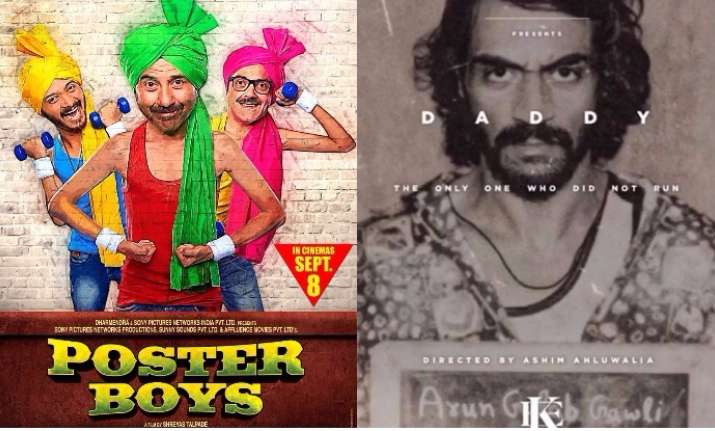 On September 8, two Bollywood films have hit the cinema halls- Daddy featuring Arjun Rampal and Poster Boys starring Sunny Deol and Bodbby Deol. This Friday, the audience get to select between a comedy filmand a gangster drama.  Both the films are very different from each other. While one showcases the real life of a Mumbai-based Don, the other flick is all about fun and laughter. So, before you decide to go to the theatres, here's a quick introduction and synopsis of the two big releases that have hit the floors this Friday.
Daddy 
Directed by Ashim Ahluwalia, Daddy is expected to be a game changer for Arjun Rampal who was last seen in Rock on 2 and Kaahani 2. Based on the life of gangster-turned-politician Arun Gulab Gawli, the film introduces South Indian actress Aishwarya Rajesh, who has now become talk of the town.

Arjun Rampal, who is also the co-writer and producer of Daddy as well revealed getting the look right was very important for him and, he wouldn't have done the film as an actor if he failed the look-test.
Poster Boys
Poster Boys is comedy drama directed by Shreyas Talpade. The film features Sunny Deol, Bobby Deol and Shreyas. In the film, action king Sunny will be seen showcasing his lighter and funnier side. Poster Boys revolves around the three protagonists Sunny, Bobby and Shreyas. Their picture gets published on a vasectomy advertisement accidently and lands them in trouble and also affects their personal life. 
For more entertainment news and updates, follow our Facebook page