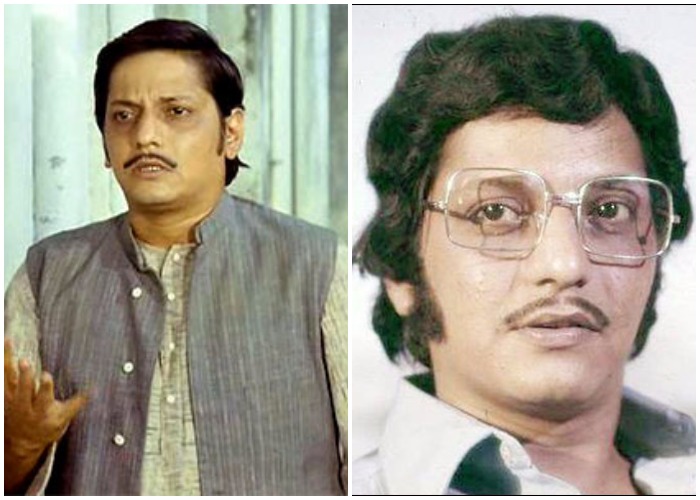 On November 24, Amol Palekar is celebrating his 73rd birthday today. We all know him as a phenomenal actor who carved a niche for himself during the 1970s. He was usually known for his 'middle-class comedies', mostly alternative. How can we forget his cult classic Gol Maal? After all, he won the Filmfare Best Actor Award for this film. Mere remembering this film tickles our rib. Not only in films, Amol Palekar also forayed into television and his TV shows are still remembered among classics. But the face we've been revering as a successful actor and director has now turned to painting. Very few of us know that Amol Palekar has resorted to his first love, that is painting.
On his 74th birthday, let's take a walk past the lanes of life. Let's dive deeper into life of the man who has always lived his life on his conditions, did what made him the happiest.
Amol Palekar left job for painting
Amol Palekar was fond of painting right from a tender age. But this was an expensive hobby as it required colours and canvas which were beyond the reach of a common man. After he started working in a government bank as a clerk, he saved money to buy painting equipments. Just with his colours, paint brushes and canvas, Amol Palekar spent his life as the luckiest man alive.
Amol Palekar did theatres as a pass time
Theatre's famous director Satyadev Dubey came across Amol Palekar and proposed him to work for his play. Thus, Palekar made good use of his leisure time and ventured into the world of theatre. In an interview, Amol said it was Satyadev Dubey who taught him the basics of acting. After this, there was no stopping for him. He worked hard to become one of the finest actors of his time. He worked with Basu Chatterjee, Shyam Benegal, Tapan Sinha and Satyajit Ray in films. He acted in Rajnigandha, Choti Si Baat, Gharaunda, Safed Jhooth, Gol Maal and Baaton Baaton Mein which are still remembered as one of the classics of Indian cinema.
While venturing into acting, he also tried his hands on direction and achieved massive success as well. He directed TV shows like Kacchi Dhoop, Mrignayani and Krishna Kali which were an immense hit among the audience. But when it comes to acting, the way Amol carried the air of a 'common man' is what differentiated him from the other actors.
In an interview, he revealed the secret of his success. He said that he is no superman, he is just a common man. A common man who travels in trains even after becoming a superstar. A man who brought the groceries himself despite having servants at his disposal. It was a big thing to have such a grounded personality as a superstar.
It was also said that Amol Palekar never quitted his job as a clerk until his movies started becoming a super-hit at the box office. 
Meanwhile, enjoy the popular track from 'Baton Baton Mein' featuring Amol Palekar.