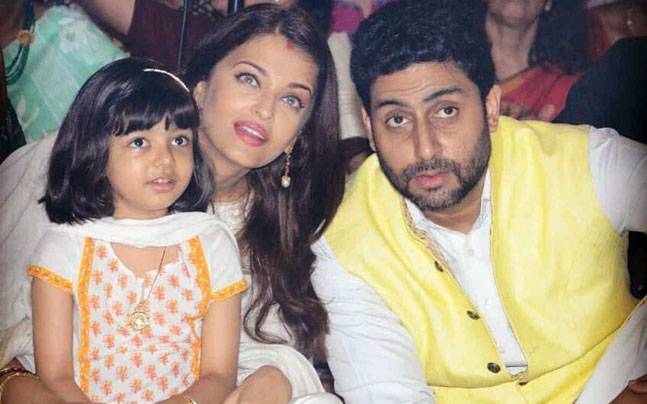 Aishwarya Rai and Abhishek Bachchan completes 11 years of their marital journey today. In their around a decade long journey, Abhishek has proved many times that he is the best husband by being very protective for his wife Aishwarya everywhere. 
Whether it is about shutting the trolls against Aishwarya or warning shutterbugs for their inappropriate camera angles for his wife, Abhishek has managed all perfectly. The couple can often be seen accompanying each other and walking hand in hand to any public event or function. And everyone has noticed Abhishek's concern for his better half Aishwarya. Aishwarya must feel blessed to have such a caring and considerate hubby. 
Here is a list of incidents when Abhishek stood by Aishwarya's side and shielded her like a best husband.
Starting from the recent one, both were happily returning from the party, when an incident enraged Aishwarya's hubby Abhishek. Some camera men tried to click Aishwarya's picture from a dangerously low angle, which made Abhishek very angry. The doting husband not just warned the person for this act, but also asked him to delete Aishwarya's inappropriate pics from his camera.
Talking about Aishwarya's achievement Abhishek in an interview to Vogue said, ''As a man, nothing gives me more pleasure than putting my wife in front of me and seeing her be celebrated. Whether she receives the Padma Shri or goes to Cannes, the most amazing thing I can do is be supportive. Anyone who says it isn't the manly thing to do - that's bullshit. That's really regressive."
Shutting haters speaking about Aishwarya's post pregnancy weight in an interview with DNA Abhishek said, "I just think it's extremely insensitive and no one has the liberty to speak about her like the way they sometimes do. Yes, she's a public figure, but people forget she's also a woman and now a mother and there's a line that's not to be crossed. I don't talk that way about any woman ever and it's obviously not graceful for anyone to talk about her like that either."
On comparsion with Aishwarya, Abhishek once said, "Where's the comparison with Aishwarya? She isn't as popular as me, she is more popular. She's a bigger star than I am. I'm very happy and proud about it."
And Abhishek recently shutting a troll recently said, ''Yes! And it's the proudest moment for me to be able to be there for them, as they have for me. Try it sometime, you might feel better about yourself."