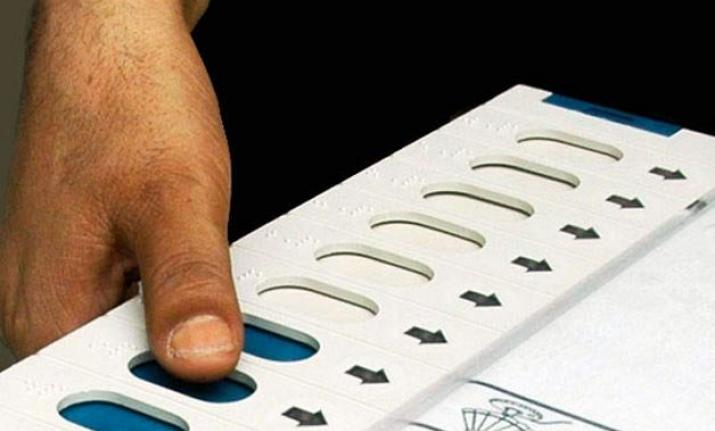 Amid ongoing talks over holding simultaneous parliamentary and state elections, an elite panel of constitutional experts, senior politicians and bureaucrats on Saturday joined a brainstorming session to find the best way forward for the country.
"Is it a good thing for the country? Is it required?" asked former Attorney General of India Soli J. Sorabjee at the outset of a seminar, titled "Simultaneous Elections for Lok Sabha and State Assemblies", organised here by the Law Commission of India.
Advocating the need to hold simultaneous elections, political scientist Subhash C. Kashyap said thousands of crores of rupees is spent and the governance takes a backseat in case of frequent elections.
He said there are vested interests who want to keep the country in election mode all the time and that there are ways to overcome premature dissolution of state assemblies to prevent untimely elections.
Former Chief Justice of India M.N. Venkatachaliah stressed the need for electoral reforms. "Justification of majority rule in politics does not have ethical superiority and there is no rationale between vote share and number of seats won," he noted.
Quoting former Chief Election Commissioner S.Y. Quraishi, Venkatachaliah said: "Elections have become the root cause of corruption in the country. After winning elections, the politician-bureaucrat nexus indulges in recovery of the investment and that's where the corruption begins...
"If the country is perpetually in an election mode, there is no respite from these evils. Holding simultaneous elections would certainly help the context."
Former Union Minister and senior advocate Salman Khurshid said unless people understand elections, there is no point working on holding simultaneous polls.
"Here (in India), the Election Commissioner becomes larger than life figure ... (he) can do anything including change the law for 15 days ... no free speech in 15 days ... (but) free speech is essential for our existence ... and we give a discretion to the only tribunal in this country that does not have an appellate tribunal," Khurshid pointed out.
Former Lok Sabha Speaker Shivraj Patil said although the Constitution does not disallow holding simultaneous elections, it would be better to understand the topic, and even if it cannot be implemented, there is a need to keep thinking to make things better.
"I agree with Soli Sorabjee. If it helps democracy, the country, the people, let's do it," said Patil. Stating that the elected does not necessarily represent the majority, he suggested to hold a follow-up election between the top two candidates in case no candidate secures more than 50 per cent votes.
Patil said more than the legal hurdles, the political and practical issues are bigger. Implementation would not be easy without having consensus among political parties, he said.
Advocate Jagdeep Singh Chhokar was clear that simultaneous elections is a bad idea for Indian democracy. "Should we look for the cheapest form of democracy or the best, irrespective of the cost," he asked.
Former Chief Election Commissioner H.S. Brahma was completely in favour of holding simultaneous elections. He said the Election Commission has to hold seven elections every five years. In fact, it had to hold 36 by-elections in Andhra Pradesh between 2008 and 2012 and each election costed up to Rs 15 crore.
Law Commission of India Chairman Justice B.S. Chauhan said the seminar is an academic exercise. "If (simultaneous elections are) desirable, then how best to proceed and what changes are required," he asked the panel.
The Commission has asked for suggestions by May 8, before it forwards its report to the Central government.