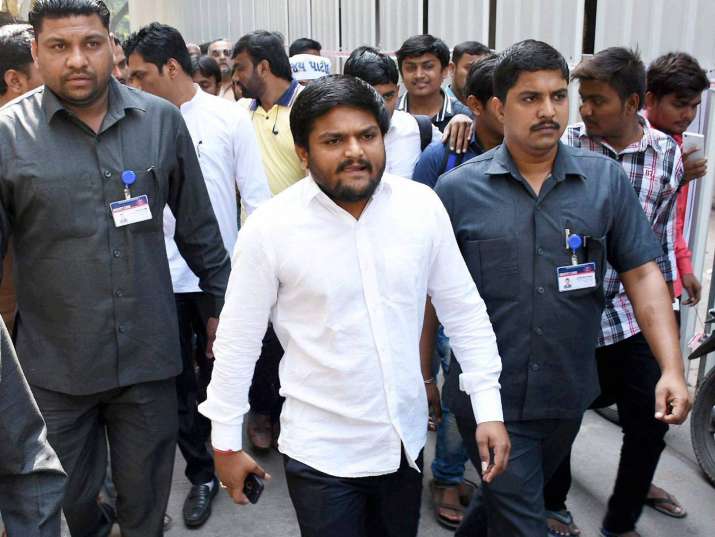 In what may end the prolonged speculations over Hardik Patel joining hands with the Congress ahead of the Gujarat Assembly elections, the Patidar leader on Monday said that the deal is almost done, and the official announcement of the same will likely be made on November 8. 
In an exclusive interview to India TV, Hardik said that the Congress has accepted the demands put forward by him, adding that he will be meeting Kapil Sibal on November 8, following which the official announcement will be done. 
"They (Congress) have prepared all the data. I will be meeting Kapil Sibal day and the announcement will be made on that day," Hardik told India TV. 
"Whatever sources have told me, they (Congress) have made the amendments as per our demands," he added. 
Earlier, Hardik had given a new deadline to the Congress, asking it to make its stand clear by Novemeber 7 on how it would ensure reservation for the community.
Hardik had also said that the party has accepted four of the five conditions put forward by him, according to media reports. However, on the main demand of reservation, Congress said that it is a technical issue, and a decision will be taken after it takes legal advice.
Hardik has put forward a set of demands before the Congress as a pre-condition for extending support to the party in the upcoming Gujarat Assembly polls. 
The Congress has so far maintained that it will offer a 20-per cent reservation to the economically backward classes (EBC), without disturbing the 49 per cent reservation given to the scheduled castes (SC), scheduled tribes (ST) and other backward classes (OBC).
The Gujarat Assembly polls are scheduled to be held in two phases – on December 9 and December 14.