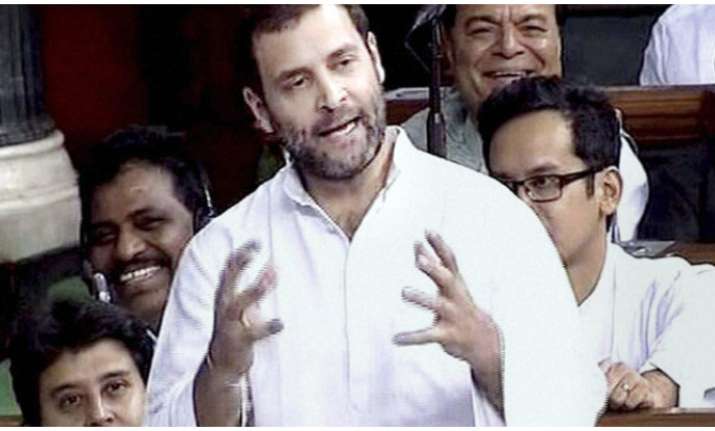 While delievering a speech in Lok Sabha, the repeatative word used by Rahul Gandhi 'Jumla' created a buzz on the internet. The meaning of this word is unknown by many which is why, it seems like the entire nation is google-ing it.
The quest for the meaning of the word 'Jumla' is still going on over the internet especially from all the southern states of India.
This is how, Mr Gandhi used the word in his speech, "In your speech, Mr Gala, I felt a deep sense of anxiety and pain. You are the victim of a 21st Century political weapon. The weapon is called the Jumla strike. The symptoms of the Jumla strike are the following – First there is a great sense of happiness and excitement. Then there is shock. After that, there is an eight-hour-long speech. The Kisans, youngsters, Dalits, tribals and women of the country are all victims,"
Since Hindi isn't a common language for many South Indian states, people are trying their best to translate what Rahul Gandhi meant in his speech.
Well, here's the answer for our readers who are also looking its meaning in a separate tab.
The word 'Jumla' is a Hindi/Urdu word which means 'False promise'.