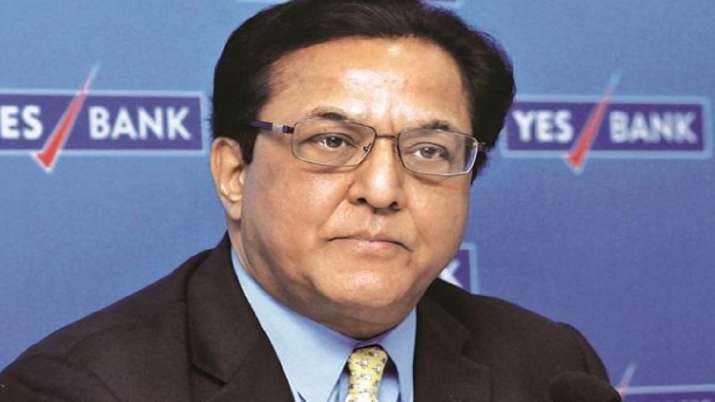 Yes Bank founder Rana Kapoor, who has been arrested by Enforcement Directorate (ED) in a money laundering case, has been sent to its custody till March 11 by a Mumbai's Special Holiday Court. Kapoor was questioned on Saturday in wake of Yes Bank crisis and arrested by the law enforcement agency. 
The Enforcement Directorate arrested Yes Bank founder Rana Kapoor under money laundering charges in the early hours of Sunday, officials said.
The banker was held under the provision of the Prevention of Money Laundering Act (PMLA) around 3 am as he was allegedly not cooperating in the probe, they said.
Kapoor's arrest at the ED office in Ballard Estate followed over 20 hours of questioning by the central agency after it raided his residence on Friday night.
The arrest comes after charges of alleged financial irregularities and mismanagement in the operations of the private bank surfaced and the RBI and Union government initiated action to control its affairs.
Kapoor's daughter residences also searched by ED
On Saturday, the agency widened its probe in the case as the premises of Kapoor's three daughters in Delhi and Mumbai were searched to gather more information and evidence.
According to officials, Kapoor's wife Bindu and daughters -- Rakhee Kapoor Tandon, Roshni Kapoor and Radha Kapoor -- are allegedly linked to some companies to which the suspected "proceeds of crime" have been traced.
The case against Kapoor is linked to the scam-hit DHFL as the loans lent by the bank to the company allegedly turned NPAs, they said.
A Rs 600 crore worth loan extended by the DHFL to an entity is also at the centre of the ED probe, officials said.
The central agency is also probing Kapoor's role in connection with the disbursal of loans to some corporate entities and the subsequent alleged kickbacks reportedly received in his wife's accounts.
Other alleged irregularities are also under the agency's scanner including the one related to the alleged PF fraud in the Uttar Pradesh power corporation, they added.
(With inputs from agencies)
ALSO READ | Who is Rana Kapoor, founder of now crisis-ridden Yes Bank?
ALSO READ | Yes Bank founder Rana Kapoor, accused of money laundering, arrested