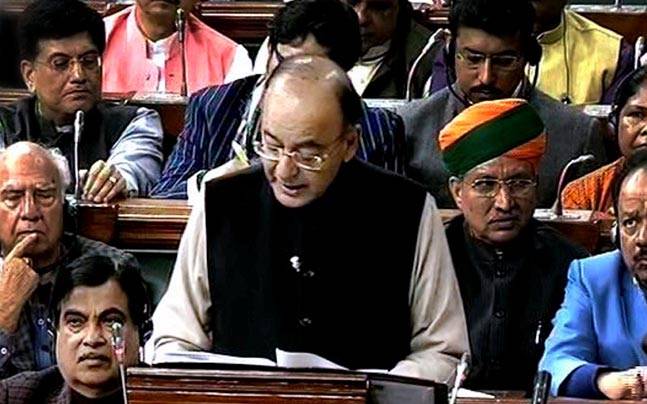 Finance Minister Arun Jaitley will unveil the interim budget for 2019-20 on February 1. The full-fledged Union Budget for the next fiscal will be presented by the new government.
This will be the sixth consecutive budget to be presented by Jaitley.
This will be the last budget of the current BJP-led NDA government before the General Elections.
The interim budget is a vote-on-account. It is a grant made in advance by Parliament for expenditure for a part of the next financial year. It is a complete set of accounts, including both expenditure and receipts, like a full budget.
The last interim budget was presented on 17 February 2014 by the then finance minister P Chidambaram.
Earlier, the Budget was presented at the end of February. The Narendra Modi-led government scrapped this colonial-era tradition.
Another tradition that has been done away by the government is the separate announcement of the Railway Budget. Ending a nearly century-old practice of having a separate budget for railways, from 2016 the government merged it with the general budget to be presented by finance minister Jaitley on 1 February.
Jaitley became the first one finance minister to present a combined Union Budget in 2017.
Seeking to educate the general public about the budgetary process, the finance ministry started a series on Twitter last week providing definitions of various terms used in the budget.
The 'Know Your Budget' series, which explains the importance of Union Budget and its making, would continue for about a fortnight.
UNION BUDGET 2019: SOME INTERESTING FACTS
# The first Union Budget of Independent India was presented on November 26,1947 by former finance minister RK Shanmukham Chetty.
# The highest number of budget presentations has been made by former finance minister Morarji Desai. He presented 10 union budgets.
# Indira Gandhi, the former Prime Minister of India, took over the Ministry of Finance after Morarji Desai's resignation. She is the only woman finance minister of India till date.
# The Union Budget 1997-98, presented by the Finance Minister P Chidambaram, was termed as "Dream Budget" as a number of economic reforms were done.
# Until the year 1999, the Union Budget was announced at 5 pm on the last working day of February. Former finance minister Yashwant Sinha changed the budget presentation ritual by announcing the 1999 Union Budget at 11 am.
# Till 2016, the Union Budget was presented on the last working day of February.
# Finance Minister Arun Jaitley changed that tradition in 2017 when the Union Budget was presented on February 1.