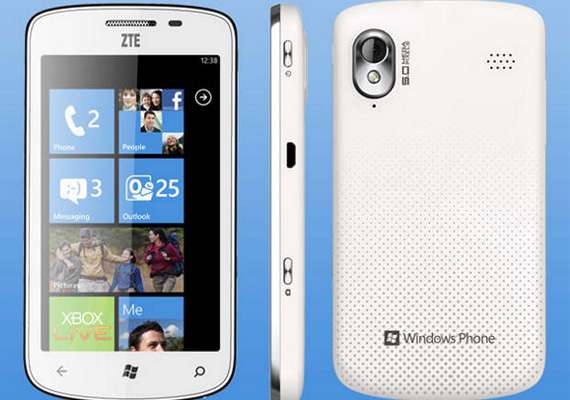 Pune, May 19: Aiming to become one of India's top three handset vendors, Chinese telecom major ZTE announced a tie-up with city-based firm Calyx to launch its smartphones in the domestic market.
ZTE, which supplies handsets to Indian handset-makers such as Micromax and Karbonn and telecom operators Reliance Communications and Idea Cellular, has set a target of selling one million smartphones in the first year.
"With our foray into the open handset market in India, we want to become a dominant player here and be among the top 3 in the next three years....handsets already contribute 10 per cent of our revenues here," ZTE India CEO Xu Dejun said.
As a part of the partnership, Calyx, a real estate player will be responsible for distribution, sales and marketing of ZTE phones in India.
"We will initially focus on five states - Maharashtra, Goa, Gujarat, Madhya Pradesh and Chhattisgarh. ZTE devices will be available pan-India by October," Calyx Telecommunications Executive Director Gaurav Somani said.
He added that the company will invest about Rs 500 crore in getting the inventory, marketing and distribution of ZTE products.
"At a later stage, we are also looking at setting up ZTE My Shop to sell the products," Somani said.
ZTE is introducing five models, priced between Rs 5,799 and Rs 14,999, followed by the introduction of tablet PCs by Diwali.
"Our tablets will be in the premium category based on 3G or 4G technology and we are looking at launching them by Diwali," Xu said.
According to Cybermedia Research, smartphone sales in the country stood at 15.2 million in 2012 against 11.2 million in 2011, a growth of 35.7 per cent.
Samsung led the pack with 43.1 per cent share, followed by Nokia (13.3 per cent) and Sony (8.2 per cent).