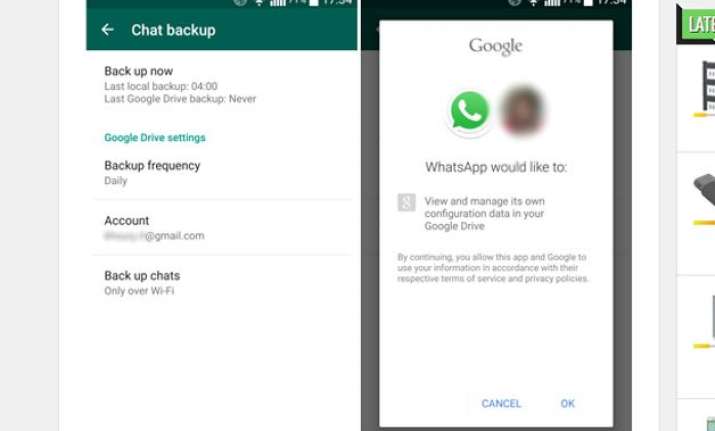 New Delhi: Popular instant messaging app, WhatsApp, now owned by Facebook, has rolled out an update to its Android client which now offers an online conversation backup option. Users now have the option to take a backup of their conversation to Google Drive.
The updated version of WhatsApp's Android client -- v2.12.45 -- is available to download through company's official website.
After installing the update, go to app's Settings, Chat settings, Chat Backup, and you'll see a new screen that shows your last backup time and a list of greyed out Google Drive settings. Users can chose the frequency from off to daily, weekly or monthly, and have to pick up a Gmail account for the backup.
The conversation backup option would prove useful for those who have had been requesting an option to take online backup of their conversation for quite sometime.
WhatsApp has recently annnounced that it now has over 800 million monthly active users.  The numbers were put up on a Facebook post by Jan Koum, WhatsApp's co-founder and CEO.
This is a big milestone for WhatsApp, since the company had announced in January that it had the 700 million monthly active users. That means in a span of over 4 months, they've managed to add another 100 million monthly active users.